(This article was originally published on Aug. 16, 2020.)
From the mid-2000s until 2016, the BC Hockey League used the moniker "Smart Hockey" as part of its marketing campaign for league promotion. For years, the league has been noted as a fast track to NCAA hockey for its players, often serving as a springboard to professional hockey and other opportunities while providing the player with a quality education.
While every player dreams of a full-ride scholarship to a major NCAA hockey powerhouse, there are other options open for players to get a good quality post-secondary education, and play hockey competitively into their twenties.
Before going on to look at the different avenues open to players after their junior hockey careers are over, the differences between the college game and junior game must be examined. The BCHL typically runs a 54 to 56 game regular season plus playoffs.
While every college hockey route has a differing playoff structure, they all play a much shorter regular season, often a 24 to 30 game schedule. Games are almost exclusively played on weekends, and many are of the back-to-back variety to help offset travel costs and the sheer distance between home barns. Regional tournaments like The Beanpot often are scheduled for teams within a reasonable geographic distance of each other.
While players are able to get away with wearing a plexiglass face shield or visor in juniors, they lose this luxury when playing college hockey. The full metal cage is employed in colleges and universities south of the border, with programs in Canada following suit. Trends suggest the BCHL will be next.
Some images from this past season. Enjoying what we love to do. #YellCornell • #LetsGoRed

🔴⚪️🐻

📸: @cornellsun pic.twitter.com/38obzaMTmN

— Cornell Hockey (@CUBigRedHockey) August 13, 2020
Fans traveling to watch games in the United States will also notice a small difference as well. Beer and alcoholic beverage sales vary from institution to institution with some deciding not to imbibe in the adult beverage market.
NCAA Division 1
The full-ride scholarship to a major US college hockey program is the penultimate goal of all BCHL players. Play up to four years of junior, be recruited by an institution either in person or through the club's educational advisor, and obtain a degree while playing hockey in the US.
The fine print does not advertise that to play in NCAA D1, all athletes must maintain a grade point average of 2.3, equating to roughly a 77-79 percent average. Failure to maintain these scholastic grades neutralizes eligibility and ability to play.
Division 1 hockey would have iced 61 teams this season, with the teams combining for over 230 BCHL players on the rosters who played 10 games or more in juniors.
Leading the charge for team BCHL is former Chilliwack Chiefs forward and University of North Dakota Hobey Baker finalist Jordan Kawaguchi. The Coquitlam Express boasts no fewer than 18 players on last season's roster committed to an NCAA D1 program.
On top of posting the 2nd-highest SV% all-time, Coquitlam's Clay Stevenson also had the 2nd-best GAA in a single BCHL season with a mark of 1.77.https://t.co/L0p46IfjZc

📸 @garrettjames22 pic.twitter.com/WHt1UVuKvz

— BCHL (@BCHockeyLeague) March 5, 2020
Star goaltender Clay Stevenson is heading to David Jones' alma mater at Dartmouth, Joshua Wildauer is off to Lake Superior State, Greg Lapointe is St. Lawrence bound, and Will Margel will attend Brett Hemingway's former stomping grounds at the University of New Hampshire.
NCAA Division 3
While most graduating junior players hope to go to a D1 school, it is not the only NCAA option open to them. Division 1 schools are large public universities while D3 schools are small private colleges, with small athletic budgets offering the prospective students academic scholarships only whereas D1 schools are able to offer athletic scholarships in addition to academically-based funds.
Remarkably enough, D3 schools offer education to over 40 percent of all student-athletes enrolled in the NCAA. The D3 hockey program also boasts an amazing 81 teams. Eligibility in D1 and D2 schools is determined by the NCAA, while in D3 each school has its own eligibility requirements.
Graduating BCHL players are certainly no strangers in the D3 hockey programs either. Marian University just announced Trail Smoke Eaters alumnus Troy Ring as its next captain.
Congratulations to Joey Berkopec on his commitment to @UCPioneers! Wishing you the best of luck on your next chapter 🚂 https://t.co/NzdmJxyi0z

— Coquitlam Express (@BCHLExpress) July 3, 2020
Defenseman Joey Berkopec is the most recent Utica College commitment from the Express but not the only alumni to pursue D3 hockey glory. Former Express goaltender Khaleed Devji began his post-secondary education at Salem State College in Massachusetts and more recently left winger Erik Udahl began his college career at Salve Regina University in Rhode Island.
U SPORTS
Formerly known as Canadian Interuniversity Sport (CIS) and prior to that, Canadian Interuniversity Athletic Union (CIAU), U SPORTS is the Canadian university equivalent to the NCAA.
U SPORTS is composed of 36 teams from coast to coast, playing in four different geographically oriented leagues. The hockey in these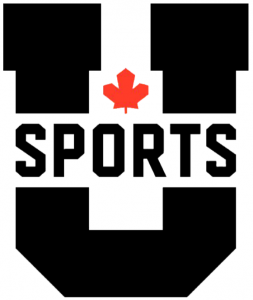 leagues is fairly competitive as teams feature both players from junior A leagues like the BCHL in addition to players from the Canadian Hockey League composed of the three major junior Leagues.
Athletes from the CHL are entitled to one year of U SPORTS eligibility for every one game played per year in major junior hockey. Standard academic rules apply to eligibility where active players must be enrolled in at least three courses and a minimum of nine credit hours or equivalent in the term in which they are competing.
They must also successfully complete a minimum of 18 credit hours during the academic year while maintaining good academic standing. Players in Canada are also eligible to play five years of university hockey versus four years in the NCAA.
Mark Soares, arguably the most popular player in Express history, is the most notable franchise alumni to attend a Canadian university. He departed for Lakehead University following the team's 2006 RBC Cup win.
Congrats to Coquitlam Express F Ethan O'Rourke on his commitment to Dalhousie University!#ModernHockey @ShawInfo

📸 @garrettjames22 pic.twitter.com/c1Bj5z16sP

— BCHL (@BCHockeyLeague) April 28, 2020
More recently, forward Ethan O'Rourke is committed to making the trip to Halifax, Nova Scotia to attend Dalhousie University. Former Express forward Jacob Verheyden also departed for Ontario when he attended Nipissing University following a quick stop at Mount Royal University in Calgary.
Local college route
A fourth option open to graduating junior hockey players is attending local colleges and playing hockey at the highest level of the ladder administered by organizations like BC Hockey and Hockey Alberta.
Both the expanding British Columbia Intercollegiate Hockey League, with five member clubs, and Alberta Colleges Athletic Conference, sporting eight teams, have competitive hockey programs for their member teams.
These colleges follow the same eligibility requirements as their counterparts in U SPORTS and players are also eligible to play hockey for five years. The only difference is that a provincial championship is the highest attainable level of status.
Several Express players have continued to play hockey at the collegiate level in Canada and have been able to reside closer to home than some of their peers who moved across the country or in some
cases, to another nation, to attend school and play hockey.
2006 RBC Cup defensive kingpin Dave Simoes played briefly at the Southern Alberta Institute of Technology. In BC, Simon Fraser University and the BCIHL have provided opportunities for numerous Express players once they aged out of junior.
While the list is long, a couple of notable names stand out of players that have gone on to star for SFU. Langley product Brendan Lamont, who was a key cog on the 2014-15 Express along with Corey Mackin and Brett Supinski, immediately comes to mind. Former Surrey Eagles and Victoria Royals forward Ty Westgard, who finished up his junior career with the Express, is another player projected to have a solid career with SFU, and a potential captaincy after an outstanding rookie campaign in 2019-20.
When we are able to return to watch the game we love, be sure to see which post-junior hockey paths your favourite players follow.