Express pick up Beattie from Alberni Valley
The Coquitlam Express has acquired 2002-born defenseman Darren Beattie from the Alberni Valley Bulldogs in exchange for future considerations.
Beattie, a veteran from Lambeth, ON, had no points in a pair of games with the Bulldogs this season. He notched a goal and four points in seven games with Alberni Valley in 2020-21.
Cents release Melnyk as he returns to junior B
The Merritt Centennials have released 2003-born goaltender Brayden Melnyk and he has returned to his hometown Chilliwack Jets of the Pacific Junior Hockey League.
Melnyk appeared in four games with the Centennials this season, finishing with an 0-3-0 record along with a 5.62 goals-against average and an .882 save percentage.
The Chilliwack, BC product started last season with the Jets before being signed by Merritt in January.
Warriors forward Dafoe suspended for two games
The BC Hockey League department of player safety has suspended West Kelowna Warriors forward Chase Dafoe for two games after receiving a major penalty and game misconduct for a blow to the head.
The infraction happened at 8:05 of the first period in Wednesday's 3-2 win over Prince George. The 2002-born forward received a checking from behind minor and game misconduct.
After review, the BCHL DOPS deemed Dafoe's penalty worthy of being escalated to a blow to the head major. He is eligible to return to West Kelowna's lineup on Nov. 11 in Wenatchee against the Wild.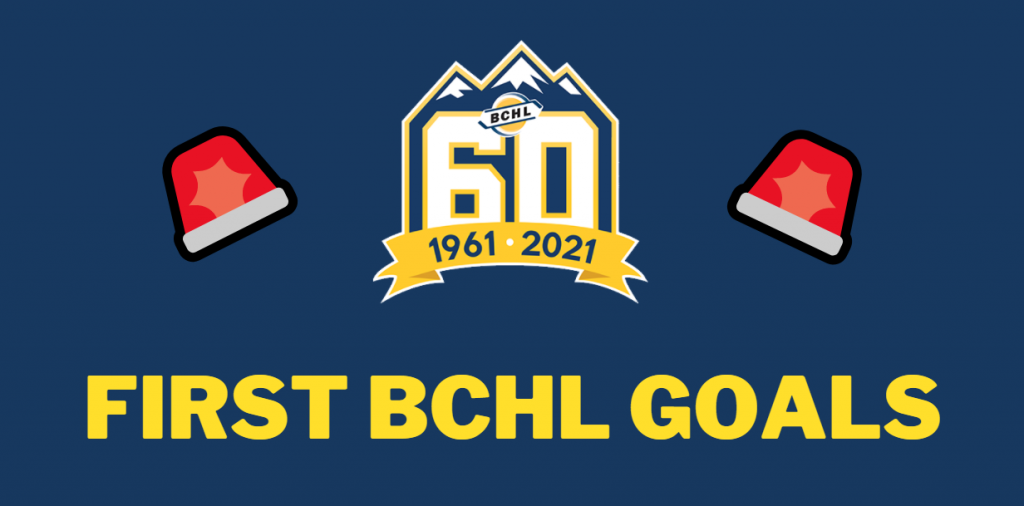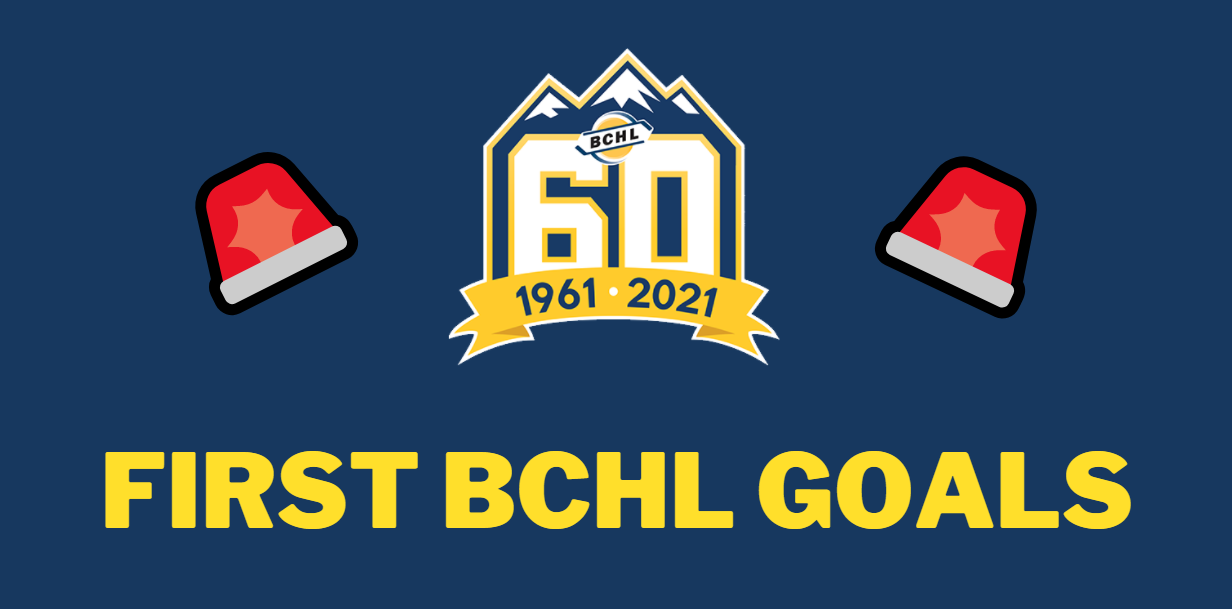 Chilliwack vs. Powell River first career BCHL goals
2001-born defenseman Jordan Chudley scored his first BC Hockey League goal for the Chilliwack Chiefs with 37 seconds left in the third period in a 5-0 thumping of Powell River.
He was skating in his fourth career BCHL game after Chilliwack acquired his rights from Winkler of the Manitoba Junior Hockey League a week ago. Chudley, who hails from Souris, MB, is a veteran of 94 Western Hockey League games.
Merritt vs. Salmon Arm first career BCHL goals
Tied 2-2 with 3:24 left in the second period, Salmon Arm forward Owen Beckner tallied his first BCHL goal and it stood up as the game winner in a 7-2 win against Merritt.
Beckner was playing in his seventh BCHL contest. The 2005-born left winger from Victoria, BC, had six goals and one assist in four games with St. George's School U17 Prep in 2020-21.
Nanaimo vs. Penticton first career BCHL goals
In his ninth BCHL game, Penticton Vees defenseman Anthony Allepot scored his first goal in the league. It came at 15:36 of the middle frame and was part of a four-goal second period in a 7-3 win over Nanaimo.
Allepot, a 2003-born blueliner from Trois-Rivieres, QC, now has eight points on the season after putting up 28 in 198 games in the Quebec Major Junior League over the previous four seasons.
Priskie called up from Charlotte by Florida
Defenseman Chase Priskie (six goals, 14 assists in 57 games with Salmon Arm in 2014-15) was called up by the Florida Panthers from the Charlotte Checkers of the American Hockey League on Wednesday.
Priskie, a 25-year-old from Pembroke Pines, FL, has one assist in three games with Charlotte this season and made his NHL debut with Florida against Washington on Thursday.
Ruddy signs a deal with the Fort Wayne Komets
23-year-old defenseman Chays Ruddy (14 assists in 57 games with Prince George in 2017-18) has signed a contract for the 2021-22 season with the Fort Wayne Komets of the ECHL.
Ruddy hails from Cobourg, ON, and hasn't played since the 2019-20 season when he got into 25 games with the University of Windsor. He was with the Lancers last season but didn't play any games due to the pandemic.
Pieper catches on with the Orlando Solar Bears
Forward Canon Pieper (33 goals, 33 assists in 57 games with Coquitlam in 2013-14) has signed with the Orlando Solar Bears of the ECHL on Friday.
The 27-year-old from Roseville, MN had one assist in two games with the ECHL's Iowa Heartlanders before being released in late October.
Greenfield joins Kansas City Mavericks
Goaltender Matt Greenfield (13-4-0, 2.09 goals-against-average, .938 save percentage, two shutouts with West Kelowna in 2015-16) was assigned from the American Hockey League's Stockton Heat to the Kansas City Mavericks of the ECHL on Friday.
Greenfield, a 26-year-old from Parkland, FL, hasn't played any games yet this season with Stockton or Kansas City. He was with the Mavs last season, finishing with a 2.80 goals-against average, a .916 save percentage, and two shutouts to go along with an 11-9-4 record.
Pierog goes from Worcester to Springfield
Forward Nic Pierog (40 goals, 33 assists in 112 games with Surrey and Penticton from 2012-2014) was recalled by the AHL's Springfield Thunderbirds from the Worcester Nailers of the ECHL on Friday.
Pierog, 28, has posted a goal and an assist in two games with the Nailers this season. It's the fourth full pro season for the product of Georgetown, ON.
Erichuk and Getzlaf involved in KIJHL moves
Cowichan Valley Captials affiliate player Holden Getzlaf has signed with the Kamloops Storm of the Kootenay International Junior Hockey League.
The 2004-born defenseman from Kelowna, BC has played two games for the Caps this season but hasn't scored any points. He also played six games with the Okanagan Rockets U18 AAA of the BC Elite Hockey League and posted three assists.
The Storm have also acquired 2001-born defenseman Alek Erichuk (two assists in 18 games with Merritt in 2020-21) from the Castlegar Rebels.
Erichuk, who hails from Kamloops, BC, had one assist in three games with the KIJHL's Nelson Leafs this season. He was acquired by the Rebels on Oct. 20 but didn't play any games with them.
Three Stars of the Night ⭐⭐⭐
First Star: Victoria forward Kalen Szeto had three goals and an assist as the Grizzlies edged Cowichan Valley 5-3.
Second Star: West Kelowna forward Elan Bar-Lev-Wise posted two goals and an assist as the Warriors doubled Cranbrook 6-3.
Third Star: Alberni Valley forward Brandon Buhr notched a goal and two assists in the Bulldogs 5-0 shutout win over Surrey.
Honourable Mentions: Prince George forward Simon Labelle, Salmon Arm forward Simon Tassy, Grizzlies forward Connor Eddy, and Warriors forward Felix Trudeau finished with a goal and two assists. Bulldogs forward Stephen Castagna and Spruce Kings forward John Herrington each had three assists. PG forward Rowan Miller, Alberni Valley forward Josh Zary, Salmon Arm defenseman Lucas Matta, and Cowichan Valley affiliate forward Colten Thompson each tallied a pair of goals.