Clippers hit with a pair of illegal equipment suspensions
The BCHL Department of Player Safety has suspended Nanaimo Clippers D Andrew Noel 1 game for the use of illegal equipment.https://t.co/xS4MiWIRj8

— BCHL Department of Player Safety (@BCHL_DOPS) October 23, 2021
The BC Hockey League department of player safety has suspended Nanaimo Clippers' defenseman Andrew Noel and general manager and head coach Darren Naylor each for one game for Noel's use of illegal equipment.
Noel, a 2001-born blueliner from Maynard, MA, received two minor penalties for illegal equipment during Nanaimo's 3-2 overtime win against Coquitlam on Friday at the BCHL Showcase.
Both he and Naylor will miss the Clippers' home game on Wednesday against Powell River and can return for Nanaimo's game on Oct. 29 in Trail.
Van Unen suspended by BCHL department of player safety
The BCHL Department of Player Safety has suspended Alberni Valley Bulldogs F Josh Van Unen 1 game for receiving an Instigator penalty, a Fighting major and a game misconduct.https://t.co/xS4MiWIRj8

— BCHL Department of Player Safety (@BCHL_DOPS) October 23, 2021
After receiving an instigator minor penalty, a fighting major, and a game misconduct during a game on Oct. 17 against Cowichan Valley, Alberni Valley Bulldogs forward Josh Van Unen has been suspended one game by the BCHL department of player safety.
The 2001-born native of Kamloops, BC is out for Saturday's game at the BCHL Showcase against West Kelowna. He is eligible to return for the Bulldogs on Sunday for an 11 a.m. tilt against Vernon.
Cowichan trades Georgiev to Dauphin of the MJHL
Big addition here, he could make is debut this weekend! https://t.co/qBXXldgZn4

— Dauphin Kings (@dauphinkings) October 22, 2021
The Cowichan Valley Capitals have traded 2001-born defenseman Klim Georgiev to the Dauphin Kings of the Manitoba Junior Hockey League for future considerations.
Georgiev, a native of Toronto, played two games for the Capitals this season but didn't register any points. Cowichan grabbed his rights from Nanaimo for goaltender Jayden Schull earlier this month.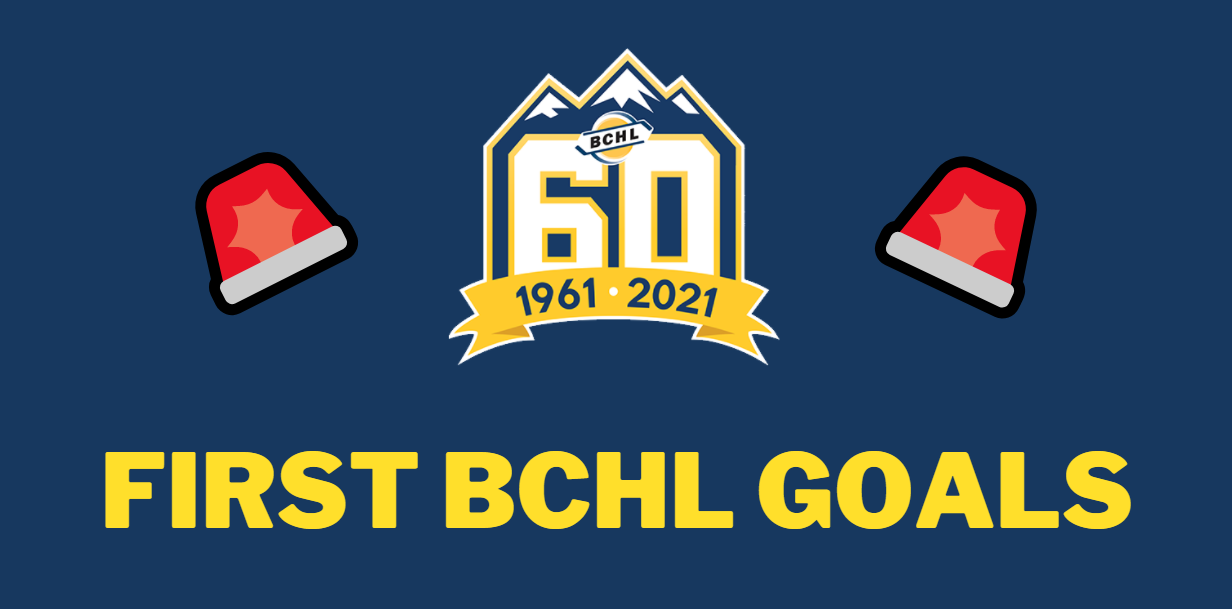 Coquitlam vs. Nanaimo first career BCHL goals
Blake Green's 1st @BCHockeyLeague goal pulled the @BCHLExpress even in the first. pic.twitter.com/aDx7VpTc04

— Eddie Gregory (@EddieGregory81) October 22, 2021
2003-born Coquitlam Express rookie forward Blake Green scored with 4:17 left in the first period on Friday for his career BC Hockey League goal in the game against the Clippers.
The goal came in the Irvine, CA native's fourth career BCHL game after posting his first point with an assist two weeks ago against Surrey.
Cranbrook vs. Powell River first career BCHL goals
Kings Win!!! Kings with 3 goals in the 3rd to defeat the Bucks 5-3. Karter McNarland with the empty netter to finish off the Hat Trick, while Dylan Finlay notched his first BCHL goal in his 46th BCHL game pic.twitter.com/flSn0cRmuR

— Powell River Kings (@BCHLKings) October 22, 2021
Powell River Kings veteran defenseman Dylan Finlay took 46 games to score his first BCHL goal, but it was a big one as tied Friday's game with Cranbrook at 3-3 and sparked a third period comeback en route to a 5-3 victory.
The 2001-born L'Île-Bizard, QC native and University of Vermont commit had 18 assists with the Kings in 2019-20 and didn't play during last year's pod season, meaning it was his first goal of record since midget AAA in 2018-19.
Bucks forward Jarrod Smith didn't score in 19 games during the 2020-21 pod season but it took just five games this season for him to find the back of the net.
The 2004-born West Vancouver, BC product's goal came on a power play at 11:17 of the first period to give Cranbrook a 2-1 lead.
Cranbrook rookie forward Johnny Johnson gave the Bucks a 3-2 lead at the 5:55 mark of the third period on Friday for his first tally in the BCHL.
It comes after the Naperville, IL native posted 19 goals in 42 games with the New Jersey Rockets of the National Collegiate Development Conference last season.
Victoria vs. West Kelowna first career BCHL goals
Grizzlies score into their own net, @patlawn14 gets credit for the shorthanded goal, 4-1!! pic.twitter.com/rNFvqDKoHL

— West Kelowna Warriors (@BCHLWarriors) October 23, 2021
West Kelowna Warriors defenseman Pat Lawn scored one of the most unique first BCHL goals in history against Victoria on Friday at the BCHL Showcase, but you know he'll take it.
The 2001-born Bentley University commit was deemed to be the last West Kelowna player to touch the puck as the Grizzlies accidentally sent it all the way down to their own goal, which was unguarded due to Victoria pulling its netminder for the extra attacker.
The milestone for the Waltham, MA product came at 14:44 with the Grizzlies on a power play.
Chilliwack vs. Merritt first career BCHL goals
Number 1️⃣ for number 1️⃣6️⃣

Mateo Mrsic's 1st in the BCHL and it's 3-2 #ChwkChiefs pic.twitter.com/jHlrkD1RY3

— Chilliwack Chiefs (@Chiefs_Hockey) October 23, 2021
2004-born Chilliwack Chiefs forward Mateo Mrsic beat Merritt goaltender Brayden Melnyk at 5:40 of the third period for his first career goal in the BCHL.
It made the game 3-2 and kicked off a string of four unanswered goals for the Chiefs. The goal came in the Surrey, BC product's fifth career BCHL game.
Centennials rookie defenseman Jacob Dewitt tallied his first goal in the BCHL at 3:09 of the second period on Friday to tie the game at 1-1.
The goal extended the Sicamous, BC native's point streak to three games after he posted an assist in each of his previous two games.
Kamloopsian Ashton Taylor was playing his first game for Merritt against the Chiefs on Friday, but it didn't take long for him to make an impression on his new team.
The 2003-born rookie forward found the back of the net at 10:51 of the second period to give the Centennials their lone lead of the game.
Pierog and Christensen called up to the AHL by Springfield
ECHL transactions have the Springfield Thunderbirds recalling Nic Pierog and Blake Christensen from the @RailersHC and assigning Mathias Laferriere and Keean Washkurak to Worcester.

— Darryl Hunt (@210Darryl) October 22, 2021
Forwards Nic Pierog (40 goals, 33 assists in 112 games with Surrey and Penticton from 2012-2014) and Blake Christensen (16 goals, 20 assists in 52 games with Wenatchee in 2015-16) were both recalled by the American Hockey League's Springfield Thunderbirds from the Worcester Nailers of the ECHL on Friday.
Pierog, 28, played last season in the ECHL with the Indy Fuel, tallying 24 goals and 21 assists in 61 games. The native of Georgetown, ON signed in Slovakia this past summer before finding a contract in North America with the T-Birds.
Christensen, 25, had two goals in 10 games with the AHL's Bakersfield Condors in 2020-21. He added nine points in 10 games while on loan to Manglerud in Norway's Fjordkraft-ligaen as well.
Scheel assigned by the Dallas Stars to ECHL Idaho
The @DallasStars assign Yauheni Aksiantsiuk, Dawson Barteaux and Adam Scheel to the @Steelheads from the Texas Stars.

— Texas Stars (@TexasStars) October 21, 2021
22-year-old goaltender Adam Scheel (29-12-0, 2.08 goals-against average, .927 save percentage, three shutouts in 45 games with Penticton in 2017-18) has been assigned by the Dallas Stars from Texas of the AHL to the Idaho Steelheads of the ECHL.
The Lakewood, OH was 4-7-1 with a 3.06 goals-against-average, and a .912 save percentage in 12 games with the Texas Stars of the American Hockey League after signing an amateur try-out with them in April.
Three Stars of the Night ⭐⭐⭐
First Star: Powell River forward Karter McNarland had a hat trick and an assist as the Kings dumped Cranbrook 5-3.
Second Star: Chilliwack forward Cameron Johnson notched a goal and two assists as the Chiefs dumped Merritt 7-3.
Third Star: West Kelowna forward Alexi Van Houtte-Cachero scored twice as the Warriors topped Victoria 4-1.
Honourable Mentions: Kings forward Mark D'Agostino finished with a goal and two assists. Clippers forward Sean Donaldson had a pair of goals. Victoria goaltender Kyle Kelsey kicked out 31 shots.