Quinn commits to Bemidji State
2003-born Cranbrook Bucks forward Noah Quinn announced his commitment to Bemidji State University on Friday. The Nelson, BC product is in his second BCHL season.
In a dozen games with the Bucks this season, Quinn has six goals and 14 points. He posted a goal and four points in five games with Cranbrook during the 2020-21 pod season.
Capitals add Lahey and Bidewell as affiliate players
The Cowichan Valley Capitals have added 2006-born defenseman Matthew Lahey and 2002-born goaltender McCoy Bidewell as affiliate players for the 2021-22 season.
Lahey is from Victoria, BC, and rostered with Pacific Coast Academy U18 Prep of the Canadian Sport School Hockey League. He has no points in five games with PCHA so far this season.
Bidewell hails from Grande Prairie, AB. He is 8-3-0 with a 1.60 goals-against average, a .959 save percentage, and three shutouts in 12 appearances for the Fernie Ghostriders of the Kootenay International Junior Hockey this season.
Both players made their BCHL debuts on Thursday in the Capitals' 4-1 loss to Langley.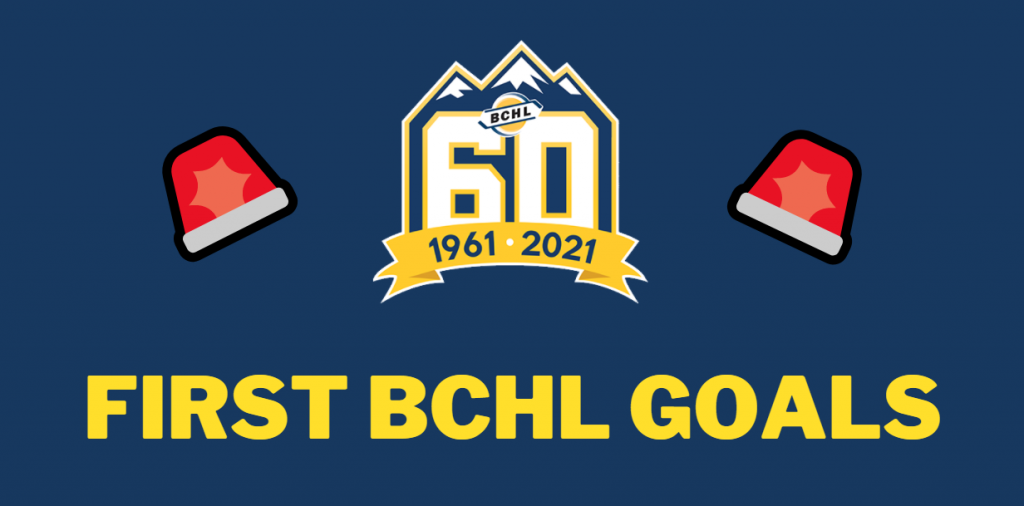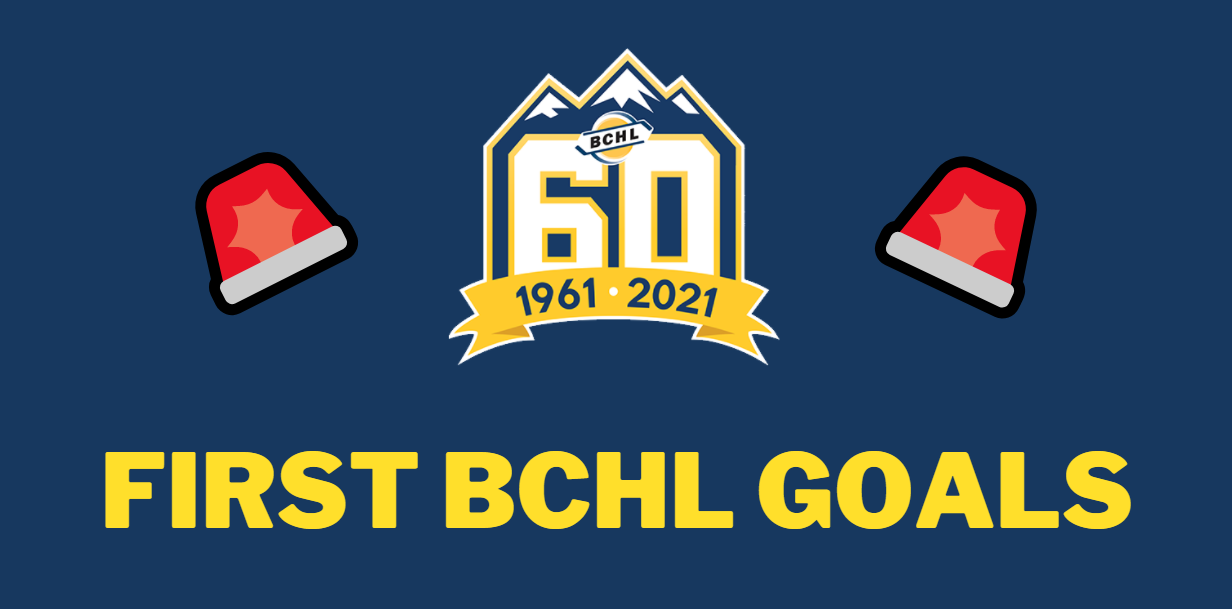 Alberni Valley vs. Powell River first career BCHL goals
Powell River Kings 2002-born defenseman Nathan Small scored his first BCHL goal at 16:27 of the second period in Thursday's 8-7 win over the Alberni Valley Bulldogs.
The blueliner from Dorchester, ON was playing his 12th BCHL game and now has four points on the season. The Kings acquired Small via trade in September from the Navan Grads of the Central Canada Hockey League.
Colorado reassigns Miska to ECHL Utah
Goaltender Hunter Miska (53-21-5, 2.03 goals-against average, .924 save percentage, seven shutouts in 80 games with Penticton from 2013-15) has been reassigned by the Colorado Eagles of the American Hockey League to the Utah Grizzlies of the ECHL.
The 26-year-old from Stacy, MN is 0-2-0 with an 8.38 goals-against average and a .757 save percentage in two games with the Eagles this season.
IceHogs bring up Howarth from Indy of the ECHL
Forward Kale Howarth (66 goals, 80 assists in 148 games with Trail from 2015-18) has been recalled by the Rockford IceHogs of the AHL from the Indy Fuel of the ECHL.
Howarth, a 24-year-old from Red Deer, AB, has posted two goals and two assists in five games with the Fuel this season. He was a fifth-round selection of the Columbus Blue Jackets in the 2017 NHL Draft.
Bonar signs with ECHL's Fort Wayne Komets
Goaltender Sean Bonar (38-15-0, 2.60 goals-against average, .908 save percentage, six shutouts in 59 games with Penticton from 2008-10) has been loaned by the Pensacola Ice Flyers of the Southern Professional Hockey League to the Fort Wayne Komets of the ECHL.
The 30-year-old product of Delta, BC is 0-2-0 with a 3.61 goals-against average, and an .870 save percentage in a pair of games with Pensacola this season.
Three Stars of the Night ⭐⭐⭐
First Star: Powell River forward Maxim Potvin notched two goals and two assists in the Kings 8-7 win over Alberni Valley.
Second Star: Bulldogs forward Booker Daniel finished the night with four assists.
Third Star: Langley forward Riley Wallack put up a pair of goals as the Rivermen dumped Cowichan Valley 4-1 on retro night.
Honourable Mentions: Alberni Valley forward Ethan Bono notched two goals and an assist. Kings forward Ethan Riesterer wound up with three assists. Bulldogs forward Josh Zary and Powell River forward Nic Porchetta each scored two goals.