In case you've ever wondered how your favourite BC Hockey League team wound up where it is today or what the franchise lineage is, here you go.
I've used websites like Elite Prospects, HockeyDB, and Paul C. Beugeling's excellent site at Vernon Junior A Hockey History to piece together a timeline of each BCHL franchise.
Merritt Centennials – Hockey Night in Merritt. We watched the longest continuously run franchise in BCHL history. I was stoked & ready to put my money where my mouth is
Read more: https://t.co/R1FfU9uDkJ#merritt #experiencenicolavalley #nicolavalley #bchl #hockey #tourismmerritt pic.twitter.com/xmy6yWHHV3

— Experience Nicola Valley (@NicolaTourism) December 6, 2018
What the list shows is that Merritt is currently the BCHL's longest continuously-run franchise – barely.
If Penticton hadn't missed the 1963-64 season and disbanded midway through the 1989-90 season, then it would have been run continuously since the league formed as the Okanagan-Mainline Junior Hockey League in 1961.
Vernon's situation is similar to Penticton's. After joining the OMJHL for its inaugural season in 1961-62, there is a gap for the 1979-80 season when there wasn't a BCHL franchise in the North Okanagan city.
If Nanaimo hadn't moved to Esquimalt for the 1982-83 season, then the Clippers would have been operating in their current city longer than the Centennials.
So as it stands, the longest continuously-run franchises in their current locations are, in order, Merritt, Vernon, and Nanaimo.
This list starts with those three and moves onto the other current franchises and then defunct franchises after that.
Wenatchee and Langley each show a break in their franchise lineage because both the Wild and Rivermen took a hiatus for the 2020-21 season due to various impacts of the COVID-19 pandemic.
Current franchises
Merritt Centennials
Kamloops Jr. Rockets (1961-64)
Kamloops Kraft Kings (1964-67)
Kamloops Rockets (1967-73)
White Rock Centennials (1973-74)
Merritt Centennials (1973-85)
Merritt Warriors (1985-87)
Merritt Centennials (1987-present)
Vernon Vipers
Vernon Lakers (1980-83)
Vernon Rockets (1983-84)
Vernon Lakers (1984-96)
Vernon Vipers (1996-present)
Nanaimo Clippers
Nanaimo Clippers (1972-82)
Esquimalt Buccaneers (1982-83)
Nanaimo Clippers (1983-present)
Surrey Eagles
New Westminster Royals (1967-71), (1981-83), (1988-91)
Surrey Eagles (1991-96)
South Surrey Eagles (1996-2003)
Surrey Eagles (2003-present)
West Kelowna Warriors
Langley Lords (1973-76)
Langley Thunder (1976-79), (1993-98)
Langley Hornets (1998-2006)
Westside Warriors (2006-12)
West Kelowna Warriors (2012-present)
Langley Rivermen
Richmond Sockeyes (1979-90)
Chilliwack Chiefs (1990-2006)
Langley Chiefs (2006-11)
Langley Rivermen (2011-20, 2021-present)
Cowichan Valley Capitals
Cowichan Valley Capitals (1980-84)
Sidney Capitals (1984-86)
Juan De Fuca Whalers (1986-88)
Cowichan Valley Whalers (1988-89)
Cowichan Valley Warriors (1989-90)
Victoria Warriors (1990-93)
Cowichan Valley Capitals (1993-present)
Trail Smoke Eaters
Langley Eagles (1981-87)
Chilliwack Eagles (1987-89)
Ladner Penguins (1989-90)
Bellingham Ice Hawks (1990-96)
Trail Smoke Eaters (1996-present)
Powell River Kings
Delta Flyers (1985-88)
Powell River Paper Kings (1988-98)
Powell River Kings (1998-present)
Penticton Vees
Penticton Panthers (1990-2004)
Penticton Vees (2004-present)
Victoria Grizzlies
Victoria Salsa (1994-2006)
Victoria Grizzlies (2006-present)
Prince George Spruce Kings
Royal City Outlaws (1993-96)
Prince George Spruce Kings (1996-present)
Chilliwack Chiefs
Quesnel Millionaires (1996-2011)
Chilliwack Chiefs (2011-present)
Alberni Valley Bulldogs
Burnaby Bulldogs (1998-2002)
Alberni Valley Bulldogs (2002-present)
Coquitlam Express
Coquitlam Express (2001-05)
Burnaby Express (2005-10)
Coquitlam Express (2010-present)
Salmon Arm Silverbacks
Salmon Arm Silverbacks (2001-present)
Wenatchee Wild
Wenatchee Wild (2015-20, 2021-present)
Cranbrook Bucks
Cranbrook Bucks (2020-present)
Defunct franchises
Summerland Buckaroos
Kelowna Buckaroos (1961-83)
Summerland Buckaroos (1983-88)
Penticton Jr. Vees
Penticton Jr. Vees (1961-63)
Vernon Canadians
Vernon Canadians (1961-62)
Vernon Blades (1962-67)
Vernon Essos (1967-73)
Vernon Vikings (1973-78)
Vernon Canadians (1978-79)
Penticton Broncos
Penticton Broncos (1964-75)
Penticton Vees (1975-79)
Penticton Knights (1979-89)
Victoria Cougars
Victoria Cougars (1967-71)
Vancouver Villas
Vancouver Centennials (1969-72)
Vancouver Villas (1972-73)
Revelstoke Rangers
Chilliwack Bruins (1970-76)
Maple Ridge Bruins (1976-77)
Revelstoke Bruins (1977-79)
Revelstoke Bruins/Rockets (1979-80)
Revelstoke Rockets (1980-83)
Revelstoke Rangers (1983-85)
Burnaby Blue Hawks
Bellingham Blazers (1972-75)
Maple Ridge Blazers (1975-76)
Bellingham Blazers (1976-78)
Bellingham Ice Hawks (1978-80)
Vancouver Jr. Canucks (1980-81)
Vancouver Blue Hawks (1981-82)
Burnaby Blue Hawks (1982-85)
Abbotsford Falcons
Abbotsford Flyers (1976-85)
Abbotsford Falcons (1985-88)
Kamloops Rockets
Kamloops Braves (1976-77)
Kamloops Chiefs (1977-78)
Kamloops Rockets (1978-79)
Nor Wes Caps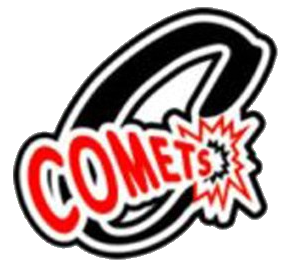 Coquitlam Comets
Coquitlam Comets (1980-81)
Chilliwack Colts
Chilliwack Colts (1978-80)
Delta Suns
Salmon Arm/Shuswap Blazers
Shuswap/Salmon Arm Totems (1982-83)
Shuswap Totems (1983-84)
Salmon Arm Totems (1984-85)
Salmon Arm/Shuswap Blazers (1985-86)
Williams Lake Timberwolves
Williams Lake Timberwolves (2002-07), (2009-10)
Kelowna Spartans
Kelowna Packers (1985-89)
Kelowna Spartans (1989-95)
Salmon Arm Tigers
Salmon Arm Tigers (1987-89)
Current BCHL cities
Cranbrook (2020-present)
Wenatchee (2015-present)
Chilliwack (1970-76, 1978-80, 1990-2006, 2011-present)
Coquitlam (1980-81, 2001-05, 2010-present)
West Kelowna (2006-present)
Port Alberni (2002-present)
Salmon Arm (1982-86, 1987-89, 2001-present)
Trail (1996-present)
Prince George (1996-present)
Langley (1973-79, 1981-87, 1993-present)
Duncan (1980-84, 1986-90, 1993-present)
Surrey (1991-present)
Victoria (1967-71, 1990-present)
Penticton (1961-63, 1964-89, 1990-present)
Powell River (1988-present)
Vernon (1961-79, 1980-present)
Nanaimo (1972-82, 1983-present)
Merritt (1973-present)
Former BCHL communities
Quesnel (1996-2011)
Williams Lake (2002-07, 2009-10)
Burnaby (1982-85, 1998-2002, 2005-10)
New Westminster (1967-71, 1981-83, 1988-91, 1993-96)
Bellingham (1972-75, 1976-80, 1990-96)
Kelowna (1961-83, 1985-95)
Ladner (1989-90)
Richmond (1979-90)
Delta (1978-79, 1985-88)
Summerland (1983-88)
Abbotsford (1976-88)
Sidney (1984-86)
Revelstoke (1977-85)
Esquimalt (1982-83)
Vancouver (1969-73, 1980-82)
North Vancouver (1979-81)
Kamloops (1961-73, 1976-79)
Maple Ridge (1975-77)
White Rock (1973-74)