As part of the ongoing preparations ahead of their inaugural season, the Cranbrook Bucks needed to name a head coach and general manager. The Bucks announced a virtual press conference to be held March 24 to reveal some team news. It was then that team president and majority owner Nathan Lieuwen introduced Ryan Donald as head coach and GM. Donald and the Bucks agreed on a four-year contract, covering the first four years of the franchise.
Donald's career path took him from playing AA minor hockey, to winning an East Coast Hockey League championship. He also had stops in the Alberta Junior Hockey League and the American Hockey League. In between, Donald played four seasons of Division One University hockey in the National Collegiate Athletic Association.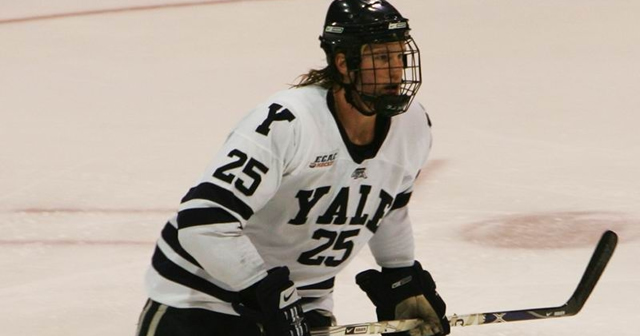 Since retiring as a player, he has gained coaching experience at some of the same levels he played at, including junior A. Let's take a closer look at Donald's path from St. Albert, Alberta to Cranbrook, BC.
The long road to the pros
Donald was never a high-end hockey prospect, as he explains in a self-written essay about his journey. In fact, he never played higher than AA minor hockey before the age of 17. In his last year of minor hockey, he finally made the AAA team. This was with Edmonton's Maple Leaf Athletic Club's midget AAA team of the Alberta Midget Hockey League.
Following his final season of minor hockey, Donald got a crack in the Alberta Junior Hockey League. His first taste of AJHL hockey came with the Fort Saskatchewan Traders. In 58 games for the Traders, he collected two goals and six assists. He also amassed 232 penalty-minutes.
Donald spent the 2005-06 season with the AJHL's Camrose Kodiaks. In 48 games played that season, he registered seven goals and 16 assists, and 231 penalty-minutes.
His two years of AJHL hockey led to a commitment to the Yale University Bulldogs. In four seasons with Yale, Donald tallied five goals and 19 assists in 123 games played. He won Ivy League championships with Yale in 2007, 2009, and 2010, and was named to the ECAC All-Academic team in 2008-09. He would be named team captain in his fourth and final season with Yale before going on to play professional hockey.
Professional playing career includes ECHL championship
After concluding his four seasons with Yale, Donald played professionally for three seasons. He skated for three AHL teams including the Springfield Falcons, Providence Bruins, and Charlotte Checkers. He recorded three assists in 20 games played in his AHL career.
Donald also played for three ECHL franchises, including the Reading Royals, Florida Everblades, and Gwinnett Gladiators. He was an assistant captain for both the Everblades and the Gladiators. Donald won a Kelly Cup with the Everblades, as champions of the ECHL in 2011-12.
In 157 regular season ECHL games, Donald produced 10 goals and 40 assists for 50 points. In his playoff career, he added two goals and 10 assists for 12 points in 36 games. After completing his third professional season in 2012-13, Donald would retire from playing professional hockey.
Coaching leads Donald back to Yale
Donald's initial taste of coaching came during stint as a volunteer coach with the Florida Jr. Everblades in 2011-12. While contemplating retirement after the 2012-13 season, Donald was recruited to be an assistant coach of the Woodstock Slammers in the Maritime Junior Hockey League. He would eventually become head coach and assistant general manager with the Slammers. In May 2015, Donald accepted an assistant coach and assistant general manager position with the Trail Smoke Eaters.
In October of that same year, shortly after the season got underway in Trail, Donald had another coaching opportunity. He jumped at the chance to return to Yale University as an assistant coach.
Donald spent the next five seasons in that role with Yale. His duties included player evaluation and recruitment, and he was referred to as an "innovative defensive and special teams strategist". The Bulldogs accumulated 72 wins in the four seasons under the coaching staff that included Donald.
By coming to terms on a contract with the Bucks in March, Donald agreed to finish his duties at Yale this season. Following the conclusion of his commitments with Yale, he would immediately assume the role of head coach and general manager with Cranbrook.
Donald becomes the Bucks first head coach and GM
On March 24, Ryan Donald was officially introduced as the head coach and general manager of the expansion Cranbrook Bucks.
Bucks Name Ryan Donald First Ever Head Coach and General Manager #BCHL #jointheherd https://t.co/XlyJrmrsEE

— Cranbrook Bucks (@CranbrookBucks) March 24, 2020
"I am thrilled to be able to lay the foundation for success here in Cranbrook. It is a rare opportunity to build a program from the ground up, and to do so in a place with a passion for hockey like Cranbrook is outstanding," said Donald, in a news release announcing his hiring. "It was clear to me from the beginning that our partnership is passionate about this community and the success of our athletes both on and off the ice. As head coach and general manager, I will bring that same energy and passion as we build a culture of daily excellence."
"Ryan is an incredible hire for our club and is absolutely the right person to build this franchise," added Bucks president and majority owner Nathan Lieuwen. "Not only does he have quality experience coaching at high levels, but he also has great connections throughout the NCAA."
Donald is joined by his wife Carly, and their daughters Georgia and Patricia, as they transition to their new home in Cranbrook and his second foray as the person in charge of a junior A franchise.