Warriors pick up Price from Wenatchee
The West Kelowna Warriors have acquired 2001-born forward Jayden Price from the Wenatchee Wild for future considerations.
The Dove Canyon, CA product had a goal in four games with the Wild this season. He spent 2020-21 with the Philadelphia Hockey Club of the National Collegiate Development Conference and had 19 points in 22 games.
BCHL suspends Rivermen defenseman Attew for two games
The BC Hockey League department of player safety has suspended 2003-born Langley Rivermen defenseman Tanner Attew for two games after he received a major penalty and game misconduct for a blow to the head.
The infraction occurred at the 9:33 mark of the first period in Friday's 5-2 win over Chilliwack. Attew, who's from Surrey, BC, will sit out Sunday's game in Coquitlam and Tuesday's return match up with the Express at George Preston Arena.
Attew is eligible to return to Langley's lineup on Friday for another road game in Coquitlam against the Express.
Merritt adds Maddocks to its crease
The Merritt Centennials have signed 2003-born goaltender Keegan Maddocks of Langley, BC. Maddocks was with Kamloops of the Western Hockey League after being traded to the Blazers by Regina on Oct. 15.
He played two games in the WHL with the Victoria Royals in 2020-21, going 0-1-0 with a 3.31 goals-against average and a .900 save percentage. The Royals traded him to the Pats in July.
Maddocks also played a pair of games last season with the Pacific Junior Hockey League's White Rock Whalers. He had a 1-1-0 record to go along with a 2.01 goals-against average and a .923 save percentage.
Syracuse signs Lohan to a professional tryout
Defenseman Kevin Lohan (five goals, 18 assists in 54 games with Merritt in 2012-13) signed a professional tryout with the American Hockey League's Syracuse Crunch on Saturday.
Lohan, a 28-year-old from Cold Spring Harbor, NY, has a goal in two games with as captain of the Orlando Solar Bears of the ECHL this season.
Panthers recall Dalpe from Charlotte of the AHL
Forward Zac Dalpe (27 goals and 36 assists in 46 games with Penticton in 2007-08) was recalled by the Florida Panthers from the Charlotte Checkers of the AHL on Saturday.
The 31-year-old from Paris, ON, who is the Checkers' captain, has a goal in four games with Charlotte this season. He is a veteran of 387 AHL games and 154 NHL games.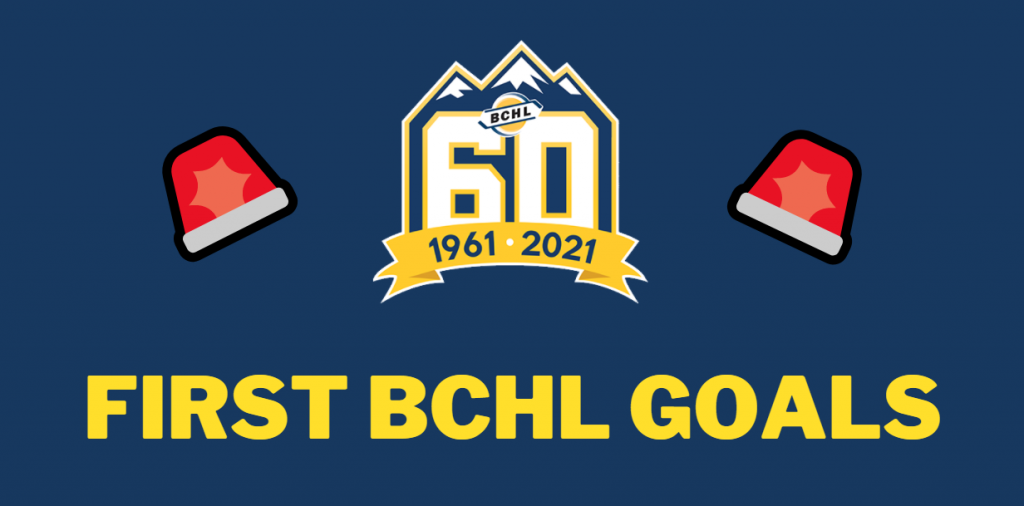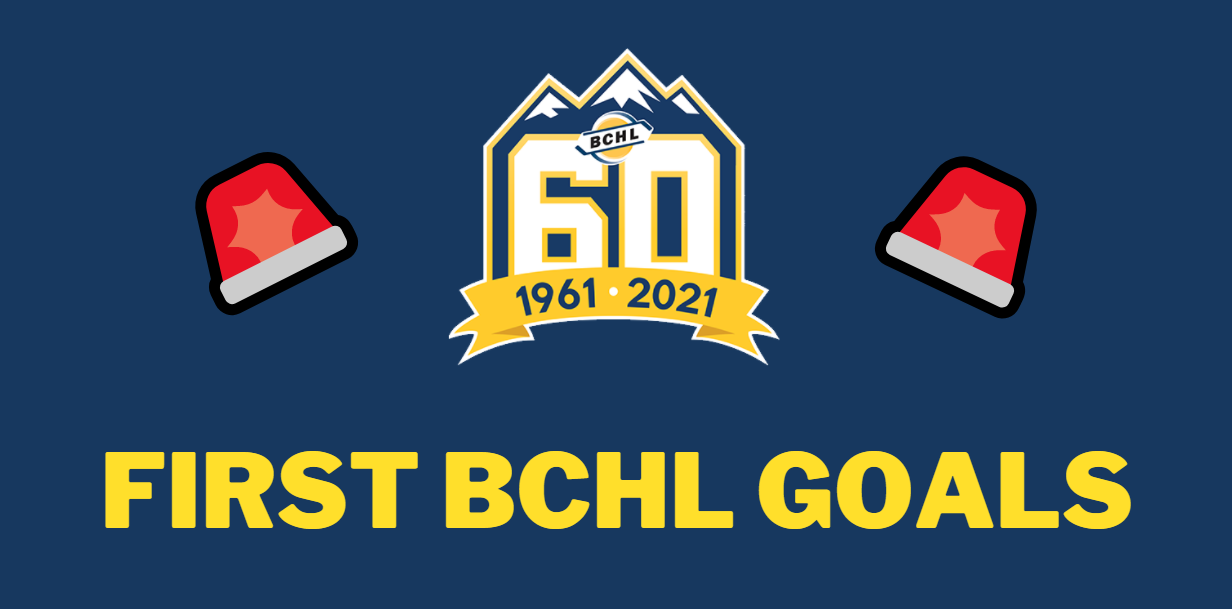 Cranbrook vs. Nanaimo first career BCHL goals
2001-born forward Brendan Rogers scored his first BC Hockey League at 2:31 of the third period to make it a 2-0 game in favour of the Cranbrook Bucks en route to a 4-1 win over Nanaimo.
Holm, who hails from Nanaimo, BC, was signed by the Bucks this past off-season after not playing in 2020-21 due to the pandemic. He was skating in his seventh career BCHL game.
Up 3-1 with 21 seconds left in the third period, Bucks defenseman Cole Assailly tallied his first BCHL goal to make the 4-1 final. Assailly was playing in his 24th BCHL contest.
The 2003-born sophomore blueliner from Winnipeg, MB, got into 17 games for Cranbrook during last year's pod season, registering six assists against Penticton and Trail.
Merritt vs. Prince George first career BCHL goals
In his ninth BCHL game, Merritt second-year forward Jacksenn Hungle scored his first goal in the league. It came at 13:57 and cut Prince George's lead to 5-2, which wound up being the final score.
Hungle, a 2004-born forward from Victoria, BC, got into four games with the Centennials as a 16-year-old during the 2020-21 pod season and finished with two assists.
Penticton vs. Powell River first career BCHL goals
At 15:26 of the second period, 2002-born Penticton forward Spencer Smith scored his first career BCHL goal. The goal gave the Vees an 8-1 lead before they went on to a 15-1 victory over the Powell River Kings.
It was his seventh career BCHL game and third point of the season. Smith, who hails from St. Catharines, ON, is committed to the University of Massachusetts-Amherts.
Four minutes and four seconds after Smith got his first BCHL goal, so did Vees rookie forward Trevor O'Brien.
The milestone marker came with 30 seconds left in the middle frame. It was the Higham, MA product's fifth BCHL game and first point of the season.
At the 1:52 mark of the third period, Penticton defenseman Luke Vardy scored his first BCHL goal as the Vees reached double digits in goals in the win against the Kings.
Vardy, a native of Hammonds Plains, NS, is a 2003-born blueliner. He was playing his eighth BCHL game after being recruited by the Vees from St. Andrew's College last February.
2004-born defenseman Ryan Hopkins continued the offensive onslaught for the Vees with his first tally in the BCHL. It came 6:02 into the third period and was Penticton's 11th goal on the night.
It came in just his second BCHL game. The product of Lunenburg, NS is committed to play NCAA Division I hockey at the University of Maine.
Penticton 2003-born forward Brett Moravec scored his first BCHL goal at 9:54 of the third period as part of a final frame that saw the Vees strike for six goals.
Moravec, who is from Airdrie, AB, was appearing in his eighth career BCHL contest and finished the night with seven points. He is committed to the University of Wisconsin for next September.
Thunderbirds call up Pierog from the ECHL
Forwards Nic Pierog (40 goals, 33 assists in 112 games with Surrey and Penticton from 2012-2014) was called up by the AHL's Springfield Thunderbirds from the Worcester Nailers of the ECHL on Friday.
Pierog, 28, has posted a goal and an assist in two games with the Nailers this season.
Three Stars of the Night ⭐⭐⭐
First Star: Penticton forward Bradley Nadeau scored four goals and added two assists as the Vees thumped Powell River 15-1.
Second Star: Vees forward Brett Moravec chipped in with a goal and six assists in the win over the Kings.
Third Star: Salmon Arm forward Mathieu Cobetto-Roy tallied two goals and added two assists in the Silverbacks' 7-4 win against Victoria.
Honourable Mentions: Penticton defenseman Anthony Allepot notched four assists. Chilliwack forward Brett Rylance and Prince George forward Simon Labelle each had a goal and two assists. Vees forward Trevor O'Brien posted two goals and an assist. Alberni Valley netminder Hobie Hedquist stopped 30 shots. Chiefs forward Frankie Carogioiello put up three assists. Trail goaltender Evan Fradette made 35 saves.