Chiefs bring in WHL veteran Chudley
The Chilliwack Chiefs announced the signing of 2001-born defenseman Jordan Chudley on Friday. He made his debut in Chilliwack's 5-2 loss in Langley.
To acquire Chudley's junior A rights, the Chiefs sent future considerations to the Winkler Flyers of the Manitoba Junior Hockey League. The native of Souris, MB played three games this season in the Western Hockey League with the Tri-City Americans and didn't register any points.
He played 94 games in the WHL with Tri-City, Spokane, and Kootenay over parts of the last five seasons, finishing with four assists and 119 penalty minutes.
BCHL suspends Express forward MacDougall for two games
The BC Hockey League department of player safety has suspended 2001-born Coquitlam Express forward Christian MacDougall for two games after he received his third double minor of the season for kneeing.
The infraction occurred at the 12:08 mark of the second period in Wednesday's 9-3 loss to Powell River. MacDougall, who's from Toronto, ON, sat out Friday's 6-2 loss in Surrey. He'll also miss a game on Halloween at home against Langley.
MacDougall is eligible to return to Coquitlam's lineup on Nov. 2 for a road game at George Preston Arena in Langley.
Rivermen nab the BCHL rights to O'Hanisain
The Langley Rivermen have acquired 2002-born defenseman Nick O'Hanisain from the Victoria Grizzlies as future considerations from an Aug. 14 trade. That deal saw the Rivermen also pick up 2003-born defenseman Tanner Attew from the Grizzlies while Victoria got 2002-born forward Kalen Szeto.
The Detroit, MI product is playing with the Des Moines Buccaneers of the US Hockey League this season and has no points in five games thus far. O'Hanisain notched three points in seven games with the Grizzlies in 2020-21.
Bandu suspended for five games by the BCHL DOPS
Victoria Grizzlies defenseman Isack Bandu will miss the next five games after being handed a suspension by the BCHL department of player safety.
The infraction happened with 1:45 left in the second period of Thursday's 6-5 win against Vernon. The 2001-born blueliner received a blow to the head major and game misconduct.
After review, the BCHL DOPS escalated Bandu's penalty to a match penalty and game misconduct. The match penalty carries with it a five game suspension. He is eligible to return to Victoria's lineup on Nov. 6 at home against Wenatchee.
Braun joins junior B Saanich Predators
2002-born defenseman Andrew Braun (one goal, three assists in 10 games with Victoria from 2019-21) has joined the Saanich Predators of the Vancouver Island Junior Hockey League.
The Victoria, BC product didn't play any games with the Grizzlies this season after getting into seven during the 2020-21 pod season.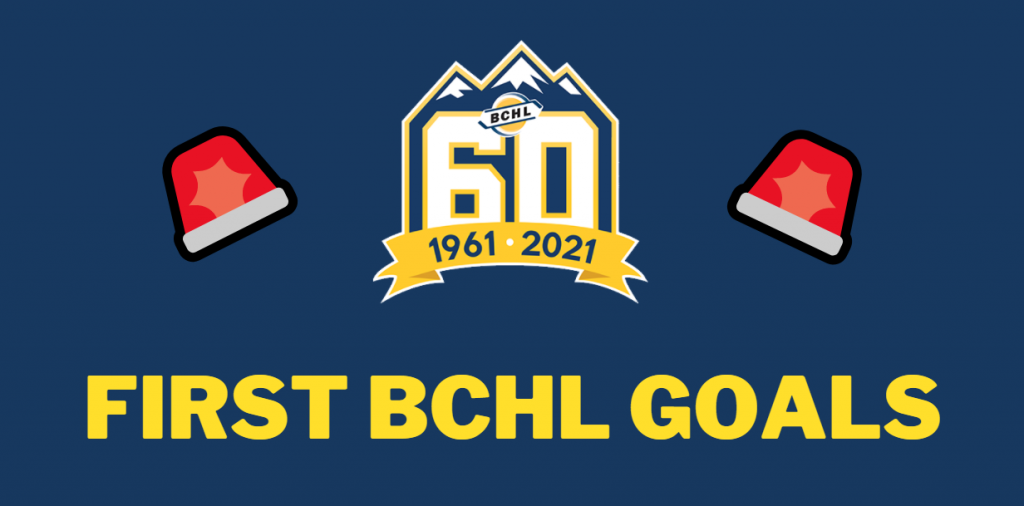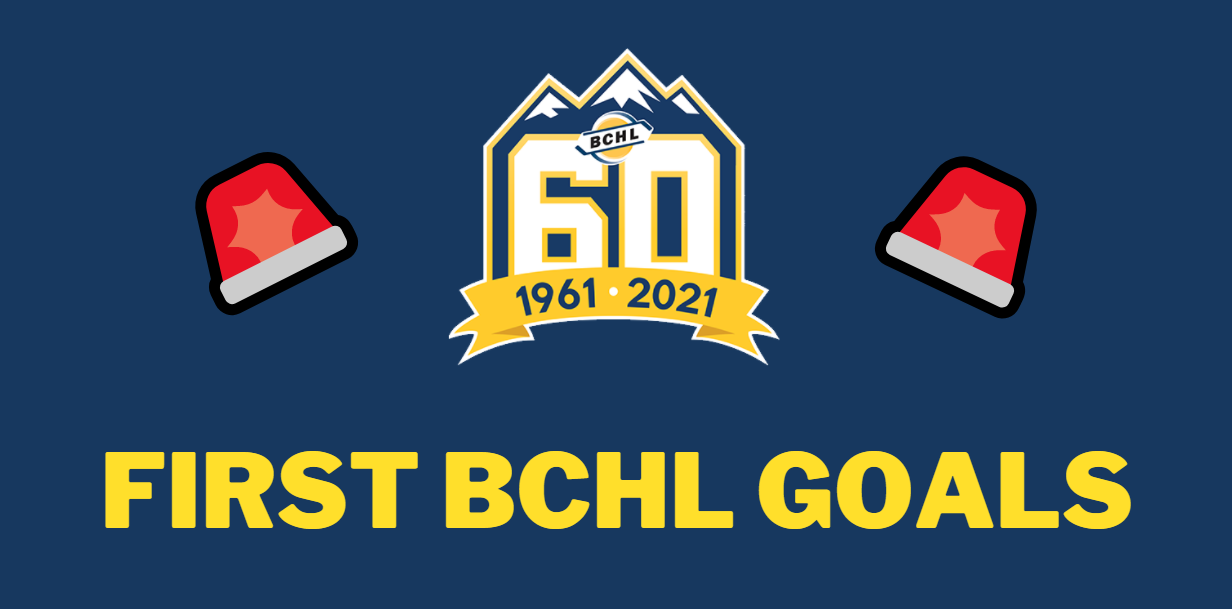 Alberni Valley vs. Cowichan Valley first career BCHL goals
2002-born defenseman Logan Holm scored his first BC Hockey League at 5:18 of the second period to make it a 4-3 game in favour of the Alberni Valley Bulldogs en route to a 7-5 win over Cowichan.
Holm, who hails from Saskatoon, SK, was acquired by the Bulldogs via trade from La Ronge of the Saskatchewan Junior Hockey League in August. He was playing his eighth career BCHL game.
Down 1-0 four minutes into the first period, Caps forward Massimo Sarantos Lombardi scored his first BCHL goal to tie the game at one. Sarantos Lombardi was playing in his sixth BCHL contest.
The 2002-born rookie forward from Beaconsfield, QC, was recruited by Cowichan Valley from Salisbury School in Connecticut, where he played the previous two seasons.
In just his fourth BCHL game, Capitals rookie Arjun Bawa scored his first goal in the league. It came at 12:56 and gave Cowichan Valley a 2-1 lead going into the second period.
Bawa, a 2005-born forward from Richmond, BC, was selected by the Red Deer Rebels in the second round of the 2020 Western Hockey League Bantam Draft.
Penticton vs. Prince George first career BCHL goals
At 6:49 of the second period, 2003-born Penticton forward Ethan Mann scored his first career BCHL goal. The goal gave the Vees a 2-0 lead before they went on to a 3-0 victory over the Prince George Spruce Kings.
It was his seventh career BCHL game and first point of the season. Mann, who hails from Grafton, WI, is committed to the University of Wisconsin.
It was into an empty net but definitely counts the same on the scoresheet as Vees forward Jackson Nieuwendyk scored his first career BCHL goal on Friday.
The milestone marker came with 2:01 left in the third period. It was the Dallas, TX product's seventh BCHL game and third point of the season.
Salmon Arm vs. Wenatchee first career BCHL goals
At the 11:36 mark of the first period, University of Maine commit Isaac Lambert scored his first BCHL goal to give Salmon Arm a 3-0 lead on the Wenatchee Wild. The Silverbacks went on to win handily 8-2.
Lambert, a native of Victoriaville, QC, is a 2003-born centre. He was playing his fifth BCHL game after being acquired in a trade with the Ottawa Junior Senators of the Central Canada Hockey League in July.
2004-born left winger Nathan Morin rounded out the scoring for the Silverbacks with his first tally in the BCHL. It came 52 seconds into the third period and was Salmon Arm's eighth goal on the night.
It came in his sixth BCHL game. The product of St-Augustin-de-Desmaures, QC is committed to play NCAA Division I hockey at Harvard University starting with the 2023-24 season.
Wenatchee 2004-born forward Hudson Blue scored his first BCHL goal at 17:41 of the first period as part of an opening frame that saw both the Wild and Silverbacks combine for six goals.
Blue, who is from Costa Mesa, CA, was appearing in his fourth career BCHL contest and scored his goal with the Wild shorthanded. He spent last season at Mount St. Charles Academy in Woonsocket, RI.
Powell River vs. West Kelowna first career BCHL goals
A veteran of 18 career BCHL games, 2003-born West Kelowna defenseman Dylan Brooks found the back of the net at 12:36 of the first period for his first goal in the league. The goal knotted the game against Powell River at 1-1. The Warriors went on to win 4-3 in overtime.
Brooks, who is a Chilliwack, BC product, got into 17 games with West Kelowna during the pod season of 2020-21 and finished with a pair of assists as a rookie.
Kings defenseman Sam Belanger also played 17 games during the pod season but didn't manage to score a goal. He notched his first in the league on Friday against the Warriors.
The 2004-born resident of West Vancouver, BC opened the scoring shorthanded at 11:16 of the first period to give Powell River a short-lived 1-0 lead. He had five assists in 2020-21.
Three Stars of the Night ⭐⭐⭐
First Star: Alberni Valley forward Stephen Castagna put up two goals and two assists as the Bulldogs edged Cowichan Valley 7-5.
Second Star: Salmon Arm forward Noah Serdachny finished with a pair of goals and an assist as the Silverbacks thumped Wenatchee 8-2.
Third Star: Nanaimo forward Sean Donaldson posted two goals and an assist in the Clippers 5-3 loss to Trail.
Honourable Mentions: Surrey forward Jake Bongo, Silverbacks forward Isaac Lambert, and Langley forward Andrej Kovacevic each had two goals. Cowichan Valley forward Massimo Sarantos Lombardi scored once and added two assists. Alberni Valley forward Brandon Buhr posted three assists. Powell River netminder Zak Brice made 37 saves. Capitals forward Adam Jeffery scored two goals and an assist.