Eagles rookie Slipec commits to the University of North Dakota
UND picks up commitment from Surrey Eagles forward Grayden Slipec https://t.co/NAvizA00mJ

— Grand Forks Herald (@gfherald) October 10, 2021
Surrey Eagles rookie forward Grayden Slipec announced his commitment to the University of North Dakota on Instagram on Sunday. The 2005-born Surrey, BC product has two assists in two games with the Eagles so far during the 2021-22 season.
Slipec was chosen in the second round, 28th overall, by the Chicago Steel in this year's USHL Futures Draft. He also went in the second round, 27th overall, to the Kamloops Blazers in the 2020 WHL Bantam Draft.
Cowichan sends Philps to Carleton Place
Cowichan Valley acquires future considerations from Carleton Place (CCHL) for 2002-born defenseman Owen Philps.

Philps, from West Vancouver, BC, played nine games for the Caps in 2020-21 after being acquired from Notre Dame (SJHL) in January.#BCHL | #BCHLNetwork | @BCHLNetwork pic.twitter.com/QxSlsXv98S

— Brian Wiebe (@Brian_Wiebe) October 11, 2021
The Cowichan Valley Capitals have traded 2002-born Owen Philps to the Carleton Place Canadians of the Central Canada Hockey League for future considerations.
Philps hails from West Vancouver, BC, and got into nine games with the Caps during the 2020-21 season. He got into four games with the Saskatchewan Junior Hockey League's Notre Dame Hounds before being traded to Cowichan on Jan. 28.
Cowichan Valley vs. Victoria first career BCHL goals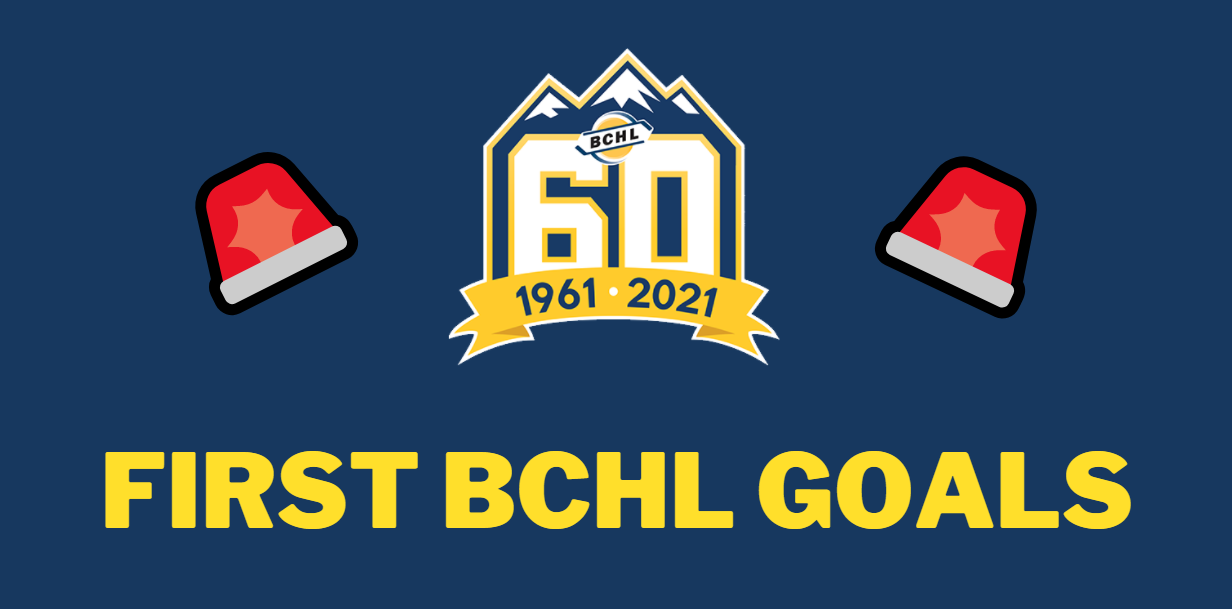 Victoria forward Jack Gorton posted his first career BCHL goal to open the scoring 36 seconds into the Grizzlies' 3-1 win against the Capitals.
The marker came in Gorton's second BCHL game. The 2002-born native of Granite Springs, NY had nine points in a dozen games with the Mid Fairfield Rangers 18U AAA in 2020-21.
He also added nine points in 11 games with Trinity-Pawling School as an alternate captain.
2003-born forward Luke Haymes provided the lone goal for Cowichan on Sunday for his first in the BC Hockey League. It came at the 12:06 mark of the first period to make the score 2-1 for the Grizzlies.
Haymes, who's from Ottawa, ON, was with the Ridley College Tigers for the previous two seasons. He was also with the Nepean Raiders of the CCHL but didn't play any games due to the pandemic.
Warriors forward Sharun suspended for two games
The BCHL Department of Player Safety has suspended West Kelowna Warriors F Riley Sharun 2 games for receiving a major penalty and a game misconduct for a Blow to the Head.https://t.co/xS4MiWIRj8

— BCHL Department of Player Safety (@BCHL_DOPS) October 10, 2021
The BC Hockey League department of player safety has suspended 2003-born forward Riley Sharun for two games after he was handed a major penalty and game misconduct for a blow to the head in the Warriors' 5-3 win over Prince George on Saturday.
The infraction happened with 41 seconds left in the third period. The West Kelowna product will miss Wednesday's visit to Trail as well as Friday's home game against Cranbrook before being eligible to return on Saturday for a return date against the Bucks.
Hirose and Turris placed on NHL waivers
Placed on NHL waivers today: Sam Carrick (ANA), Jacob Larsson (ANA), Axel Jonsson-Fjallby (BUF), Eric Gelinas (CAR), Maxime Lajoie (CAR), Josh Leivo (CAR), Stefan Noesen (CAR), C.J. Smith (CAR), Gabriel Carlsson (CBJ), Mikko Lehtonen (CBJ), Kevin Stenlund (CBJ) …

— Chris Johnston (@reporterchris) October 10, 2021
Forwards Taro Hirose (33 goals, 88 assists in 116 games with Salmon Arm from 2014-16) and Kyle Turris (102 goals, 91 assists in 110 games with Burnaby from 2005-07) were both placed on waivers by their respective National Hockey League clubs on Sunday.
Hirose, a 25-year-old from Winnipeg, MB, had 28 points in 29 games with Grand Rapids of the American Hockey League in 2020-21. He also added two assists in six games with the Detroit Red Wings.
Turris, a New Westminster, BC product, had two goals and five points in 27 games with the Oilers last season. The 32-year-old is a veteran of 753 NHL games with Edmonton, Nashville, Ottawa, and Phoenix.
Gillam goes to training camp with the Indy Fuel
NEWS 📰: The Fuel have released their 2021-22 training camp roster

— Indy Fuel (@IndyFuel) October 10, 2021
Goaltender Mitch Gillam (50-34-0, 2.80 goals-against average, .921 save percentage, four shutouts in 87 games with Chilliwack from 2011-13) signed a standard player contract with the Indy Fuel of the ECHL.
The 29-year-old from Peterborough, ON was 4-2-0 with a 2.47 goals-against average and a .927 save percentage in six games with the ECHL's Wichita Thunder last season.
Pietroniro signs in Italy for 2021-22
20-year-old defenseman Kris Pietroniro (two assists in 15 games with West Kelowna in 2019-20) has signed with Fassa of the Alps Hockey League for 2021-22.
The Boise, ID product finished the 2020-21 season with seven points in 14 games with the Northern Cyclones of the National Collegiate Development Conference.
Anderson commits to Trinity Western University
Confirmed: Ryleigh Anderson (F) | Richmond Sockeyes -> Trinity Western Univ. | https://t.co/gVrRIp2M9o #USports

— EP Transfers (@ep_transfers) October 10, 2021
Forward Ryleigh Anderson (one goal, one assist in 10 games with Coquitlam in 2016-17) has committed to play U SPORTS hockey with Trinity Western University.
Anderson, 22, is a native of Langley, BC. He didn't play anywhere in 2020-21 but wrapped up his junior hockey career with the junior B Richmond Sockeyes in 2019-20.
Claeys attends Worcester Railers training camp
It's been awhile… but we can't wait to hit the ice at the @DCUCenter for the start of Training Camp on Monday! Check out who will be on the ice tomorrow 👇https://t.co/PtsOCRmOCH

— Worcester Railers HC (@RailersHC) October 10, 2021
25-year-old goaltender Brody Claeys (24-40-0, 3.13 goals-against average, .904 save percentage, one shutout in 76 games with Alberni Valley from 2015-17) is attending training camp with the ECHL's Worcester Railers.
The Dauphin, MB native was 4-5-0 with a 3.53 goals-against average, an .895 save percentage, and one shutout in 14 games split between three Southern Professional Hockey League teams in 2020-21.
Ustaski and Harris go camping with the Wheeling Nailers
Here is our 2021 Training Camp Roster! The team hits the ice for the first time tomorrow afternoon at the UPMC Lemieux Sports Complex! 🏒 #Nailers

📄: https://t.co/0WjwmTmmIe pic.twitter.com/kGMVv9wYF8

— Wheeling Nailers (@WheelingNailers) October 10, 2021
Forward Brendan Harris (37 goals, 117 assists in 114 games with Wenatchee from 2015-17) has signed an extension with the ECHL's Wheeling Nailers for 2021-22.
Harris, 25, is from Port Jefferson, NY. In 19 games with the Nailers last season, he finished with two goals and five assists.
Meanwhile, forward Matt Ustaski (40 goals, 36 assists in 109 games with Langley from 2012-14) has also signed a contract with Wheeling.
The 27-year-old product of Glenview, IL had six points in 12 games split between Pensacola and Huntsville of the SPHL during the 2020-21 season.
Three Stars of the Night ⭐⭐⭐
First Star: Victoria forward Matthew Wood posted a goal and an assist in the Grizzlies 3-1 over Cowichan Valley.
Second Star: Grizzlies left wing Connor Eddy finished with a pair of assists against the Capitals.
Third Star: Cowichan Valley netminder Evan May stopped 37 shots, including 16 in the first period.
Honourable Mentions: Grizzlies forward Michael Hoekstra scored the winning goal.