Cents and Clippers swap forwards
The Merritt Centennials and Nanaimo Clippers connected on a one-for-one trade involving a pair of forwards on Saturday. The deal sees 2002-born Walker Erickson join the Clippers while 2004-born Luke Lavery heads to the Centennials.
Erickson, who's from Surrey, BC, is in his third full season in the BC Hockey League. So far this season, he posted two goals and an assist in eight games with Merritt. In 62 career BCHL games with the Cents and Trail Smoke Eaters, he has 14 goals and 24 points.
Lavery was a hometown product for the Clippers who hadn't found the scoresheet through three games this season. During the 2020-21 pod season, the Providence College commit put up three goals and 11 points in 20 games with Nanaimo. He'll head to the NCAA in the fall of 2023.
Clippers forward Waters suspended three games
The BC Hockey League department of player safety has suspended Nanaimo Clippers forward Brody Waters for three games after receiving a major penalty and game misconduct for a blow to the head.
The infraction happened at 9:03 of the second period in Friday's 7-3 loss to Penticton. The 2002-born is eligible to return to Nanaimo's lineup on Nov. 13 in Langley against the Rivermen.
Grizzlies add Barlow and Leitch as affiliate players
The Victoria Grizzlies have added 2002-born forward Chase Barlow as an affiliate player.
The Victoria, BC product is playing with his hometown Cougars of the Vancouver Island Junior Hockey League this season. He has 12 points in 15 games with them so far.
Barlow played 20 games in the BCHL last season with Nanaimo and posted one assist. He also played four games with the Grizzlies as an affiliate in 2019-20.
The Grizzlies also signed 2004-born defenseman Adam Leitch as an affiliate player.
In 11 games this season with the Ridge Meadows Flames of the Pacific Junior Hockey League, the Maple Ridge, BC product has 11 points.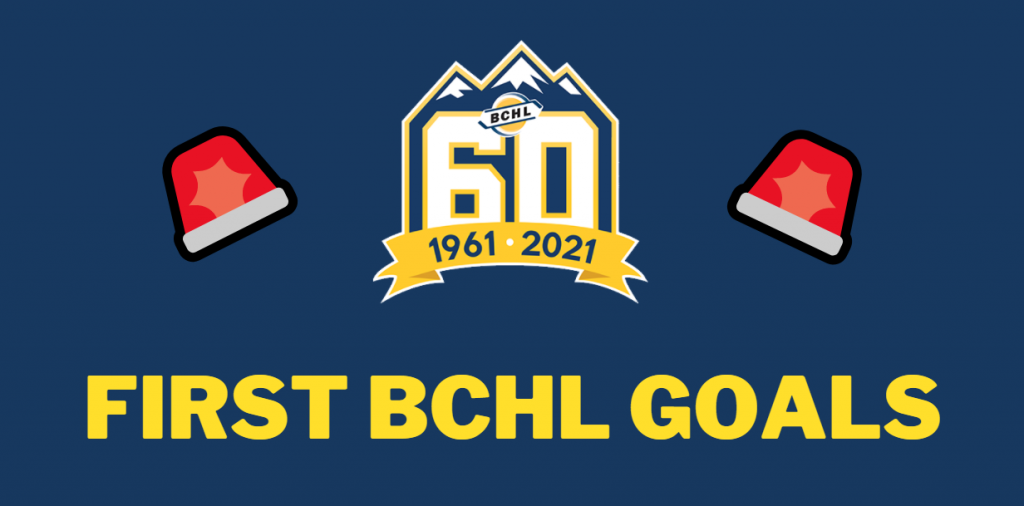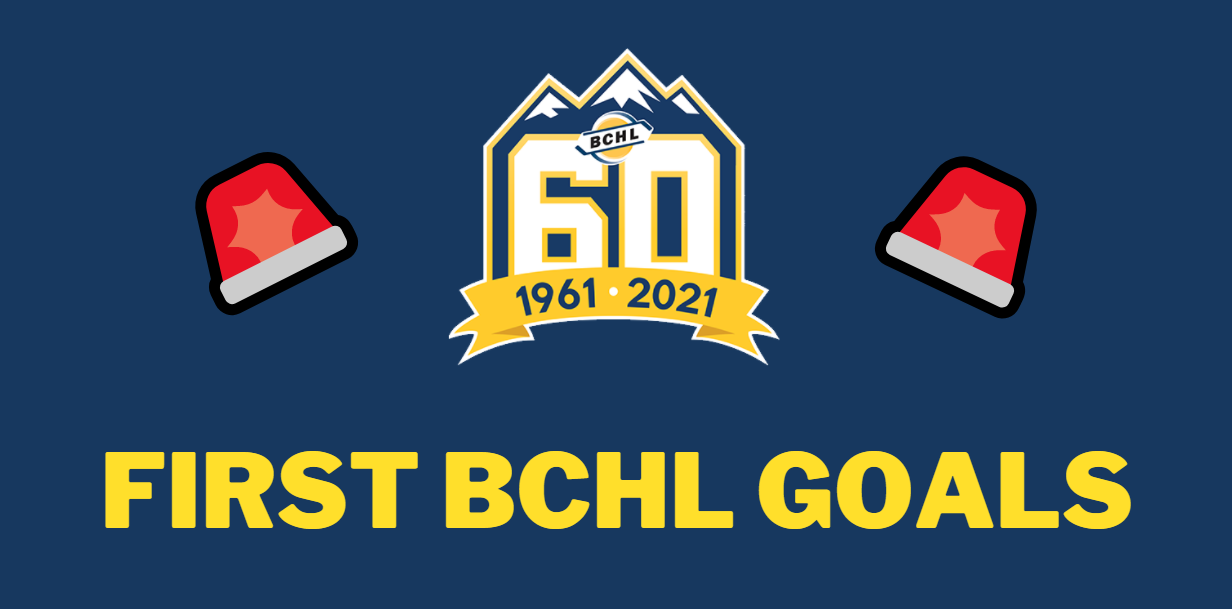 Coquitlam vs. Salmon Arm first career BCHL goals
2001-born defenseman Mike Ladyman scored his first BC Hockey League goal for the Salmon Arm Silverbacks with 7:22 left in the second period in a 4-3 shootout win over Coquitlam.
He was skating in his 10th career BCHL game after the Backs acquired his rights from the Winnipeg Blues of the Manitoba Junior Hockey League last month. Ladyman, who hails from Winnipeg, MB, is a veteran of 96 Western Hockey League games.
Cowichan Valley vs. Penticton first career BCHL goals
Down 2-1 with 4:38 left in the second period, Cowichan Valley forward Eli Pilosof tallied his first BCHL goal to set up Brett Fudger's third period heroics as the Capitals upset Penticton 3-2.
Pilosof was playing in his 12th BCHL contest. The 2002-born centre from Toronto, ON, is committed to Brown University for next September.
Merritt vs. West Kelowna first career BCHL goals
2002-born Merritt forward Anton Sorensen posted his first career BCHL goal 3:16 into the first period to knot the game at one en route to a 9-2 drubbing by West Kelowna.
For the native of Wheaton, IL, the milestone goal came in his 11th BCHL game. He posted his first BCHL point with an assist on Oct. 17 in a 6-3 loss to Prince George.
A veteran of 24 BCHL games over the course of three seasons, 2003-born forward Brennan Nelson hadn't scored for the Warriors until Saturday night, despite posting 11 career assists.
It came just 6:36 into the first period and gave West Kelowna a 2-1 lead and opened the floodgates for a five-goal opening frame for the Warriors.
Cents rookie forward Ryan Mulrenin of Wayzata, MN cut West Kelowna's lead in half at 11:43 of the first with his first BCHL goal to make the score 4-2.
It was the 2002-born centre's second BCHL game after starting the season with two points in seven games for the Fairbanks Ice Dogs of the North American Hockey League.
Vernon vs. Wenatchee first career BCHL goals
2003-born forward Ean Somoza had a banner night against Vernon as not only did he score his first BCHL goal at 11:47 of the third period, but he was in on all four of Wenatchee's goals in a 4-1 win over the Vipers.
Somoza signed with the Wild after starting the 2021-22 season with Sioux Falls of the US Hockey League. In five games with the Stampede, he had one assist. The product of Thousand Oaks, CA posted a dozen points in 44 games with Sioux Falls last season.
Nogard signs a tryout with Belleville
Forward Luke Nogard (32 goals, 32 assists in 110 games with Powell River from 2012-14) signed a professional tryout contract with the American Hockey League's Belleville Senators.
The 27-year-old from Mississauga, ON has four assists in three games with the Atlanta Gladiators of the ECHL so far this season. He made his debut with the Senators in a 3-2 shootout win over Cleveland on Saturday.
Three Stars of the Night ⭐⭐⭐
First Star: West Kelowna forward Elan Bar-Lev-Wise put up two goals and two assists as the Warriors trounced Merritt 9-2.
Second Star: Wenatchee forward Ean Somoza scored and set up three others in a 4-1 win in Vernon.
Third Star: Alberni Valley goaltender Hobie Hedquist stopped 35 shots in a 3-0 victory against Nanaimo for his third straight shutout.
Honourable Mentions: Warriors forward John Evans notched four assists. Bulldogs defenseman Braden Blace and West Kelowna blueliner Tyson Jugnauth each finished with three assists. Cranbrook forward Tyson Dyck and Warriors forward Tyler Cristall each posted two goals and an assist. Cowichan Valley forward Brett Fudger, Wild forward Owen Bohn, Powell River forward Nolan Krogfoss, West Kelowna forward Felix Trudeau, and Chilliwack forward Connor Milburn each scored a pair of goals.