Express defenseman Campbell commits to Quinnipiac
Coquitlam Express defenseman Matthew Campbell has committed to Quinnipiac University to play NCAA Division I hockey. Campbell, a 2003-born blueliner from North Vancouver, BC, has four assists in eight games with the Express this season.
He had a goal and seven assists in 17 games as a rookie during the 2020-21 season. Campbell is the sixth member of the Express roster to commit to an NCAA Division I school.
Grizzlies acquire WHL veteran Schwebius
On Wednesday, the Victoria Grizzlies announced the acquisition of 2001-born goaltender Cole Schwebius from the Salmon Arm Silverbacks for future considerations.
Schwebius is a veteran of the Western Hockey League, playing 48 games with Seattle and Kelowna between 2018-19 and the 2021-22 season. He compiled a 17-23-0 record during that time before being released by the Rockets last month.
The Kelowna, BC product played two games during the 2020-21 BCHL extended training camp season, one with West Kelowna and one with Salmon Arm, going 1-1 with a 3.98 goals-against average and an .873 save percentage.
Merritt named captain of the Express
The Coquitlam Express unveiled forward 2001-born forward Arlo Merritt as its captain for the 2021-22 season on Wednesday. The Halifax, NS product has six goals and nine points in 10 games with the Express this season, his second in the BCHL.
The Express also named Kahlil Fontana as an alternate captain. The 2001-born centre from Lake Cowichan, BC is a veteran of 69 BCHL games with the Express, Cowichan Valley, and Victoria.
Express forward McHardy suspended two games
The BC Hockey League department of player safety has suspended Coquitlam Express forward Emmett McHardy for two games after receiving a major penalty and game misconduct for a blow to the head.
The infraction happened at the end of Tuesday's 6-1 loss to the Langley Rivermen. The 2003-born forward received a slashing major and game misconduct.
After review, the BCHL DOPS deemed McHardy's penalty as a blow to the head. He is eligible to return to Coquitlam's lineup on Nov. 10 at home against the Rivermen.
Gundarah, Hiebert, and Moravec earn BCHL stars of the week
Langley Rivermen goaltender Ajeet Gundarah, Victoria Grizzlies defenseman Clark Hiebert, and Penticton Vees forward Brett Moravec are the BCHL three stars of the week for the games ending Oct. 31.
Gundarah, 18, was 2-0 last week with a 1.00 goals-against average, a .973 save percentage, and one shutout.
20-year-old Hiebert had a strong week with two goals and five assists in three games. He has 13 points in 10 games for the Grizzlies this season.
Moravec, 18, had a goal and six assists in three games as Penticton closed out October with two wins and a loss last week.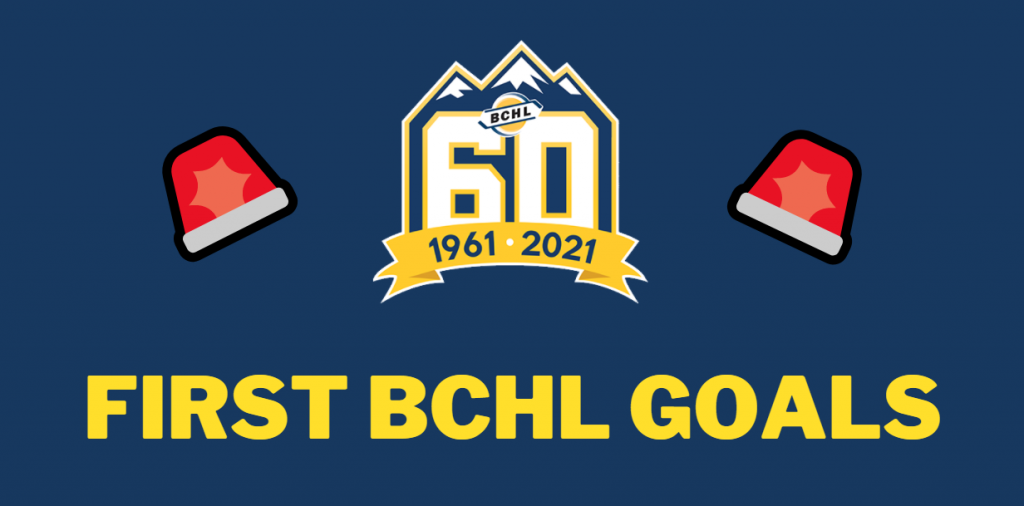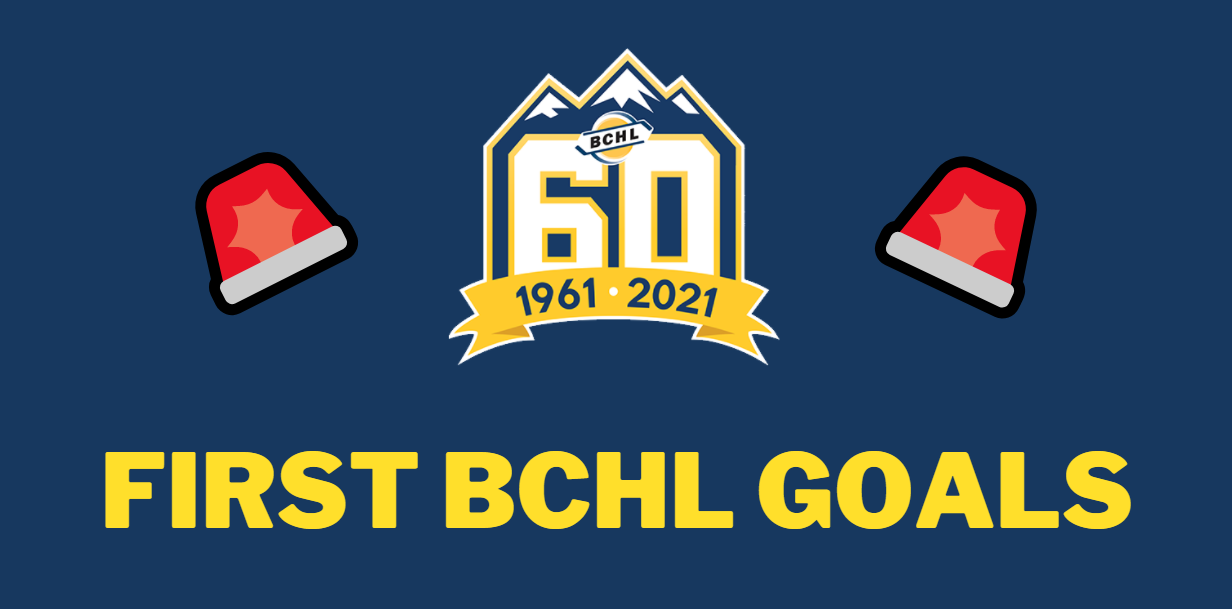 Cranbrook vs. Merritt first career BCHL goals
2002-born defenseman Bauer Morrissey scored his first BC Hockey League goal at 10:29 of the second period for the Cranbrook Bucks in an 8-0 thumping of Merritt.
He was skating in his eighth career BCHL game and now has three points on the season. Morrissey, who hails from Skaneatles, NY, was signed by the Bucks after spending last season with the Rochester Coalition 18U AAA.
Salmon Arm vs. Vernon first career BCHL goals
Down 4-1 with 1:27 left in the second period, Salmon Arm defenseman Lynden Hanvold tallied his first BCHL goal to cut Vernon's lead in half en route to the Silverbacks 5-4 overtime win.
Hanvold was playing in his first BCHL contest. The 2004-born blueliner from Kelowna, BC, had five assists in eight games with Okanagan Hockey Academy U18 Prep in 2020-21.
Cowichan Valley vs. Nanaimo first career BCHL goals
In his fourth BCHL game, Nanaimo Clippers forward Jake Hewitt scored his first goal in the league. It came at 18:14 of the middle frame and wound up being the winning goal in a 6-3 victory over Cowichan Valley.
It was also his first point in the BCHL. Hewitt, a 2002-born forward from Ashburnham, MA, is committed to Army for September 2022.
Wood, Eddy, and Rhéaume named BCHL stars of the month for October
Victoria Grizzlies forward Matthew Wood, Grizzlies forward Connor Eddy, and Prince George Spruce Kings forward Nick Rheaume are the BCHL's three stars for the month of October.
Wood, 16, lead all BCHL players in goal scoring in October with 11 in nine games. He also added six assists to be second in overall scoring.
19-year-old Eddy topped all point getters in October, finishing with 18 points in 10 games. He is tops among all players in assists with a dozen.
Rheaume is second in the BCHL in goals with eight through 10 games. The 19-year-old's 15 points place him third in overall scoring.
Metsa earns ECAC player of the month award for October
Quinnipiac University defenseman Zach Metsa (three goals, 24 assists in 57 games with Merritt in 2016-17) was named ECAC Hockey player of the month for October on Tuesday.
The 23-year-old from Delafield, WI had two goals and seven points in eight games for the Bobcats last month, including three multi-point efforts.
Rizzo named NCHC rookie of the month for October
University of Denver forward Massimo Rizzo (43 goals, 80 assists in 132 games with Penticton and Coquitlam from 2017-20) earned the NCHC rookie of the month award for October.
The Burnaby, BC product posted five goals and eight points as a freshman for the Pioneers during the month. His performance was highlighted by two-goal outings on Oct. 10 against Arizona State and Oct. 17 against Air Force.
Three Stars of the Night ⭐⭐⭐
First Star: Salmon Arm forward Brandon Santa Juana had a goal and two assists in the Silverbacks 5-4 overtime win against Vernon.
Second Star: Nanaimo defenseman Andrew Noel posted three assists as the Clippers doubled Cowichan Valley 6-3.
Third Star: Cranbrook forward Tyson Dyck notched a goal and two helpers and the Bucks waxed Merritt 8-0.
Honourable Mentions: Vipers forward JoJo Tanaka-Campell finished with a goal and two assists. Bucks forward Johnny Johnson, Silverbacks forward Simon Tassy, Nanaimo forward Brody Waters, and Cowichan Valley forward Arjun Bawa each put up a pair of goals.