Say commits to Mercyhurst University
Salmon Arm Silverbacks goaltender Owen Say has committed to play NCAA Division I hockey at Mercyhurst University. Say is the 12th NCAA Division I commitment on the Silverbacks roster.
The 2001-born native of London, ON has a 7-1-1 record with a 2.73 goals-against average, and a .900 save percentage in nine games with the Silverbacks this season, which matches his win total from 2020-21 in just over half as many games.
Amousse out four games with a suspension
2001-born Victoria Grizzlies defenseman Andrew Amousse has been suspended for four games by the BC Hockey League department of player safety for receiving a major penalty and game misconduct for a blow to the head.
The infraction occurred at the 7:04 mark of the third period in Friday's 3-0 loss in Chilliwack. Amousse sat out Saturday's loss in Penticton and Sunday's win in Trail. He will also miss home games on Nov. 19 and 20 against Powell River and Wenatchee, respectively.
MacDougall suspended for two games
The BC Hockey League department of player safety has suspended 2001-born Coquitlam Express forward Christian MacDougall for two games after he received a major penalty and game misconduct for a blow to the head.
The penalties came with 5:57 left in the third period of Friday's 7-6 win in Merritt. MacDougall, who's from Toronto, ON, sat out Saturday's 3-1 win in Prince George. He'll also miss a game on Nov. 19 at home against Trail.
MacDougall is eligible to return to Coquitlam's lineup on Nov. 20 for a home game against Cowichan Valley at Poirier Sports and Leisure Centre.
BCHL suspends Fraser for three games
The BCHL DOPS has suspended Prince George forward Austin Fraser for three games for a blow to the head major penalty and game misconduct received in Saturday's game against Coquitlam.
The 2003-born native of West Vancouver, BC was assessed the penalties with 4:47 left in the second period. He'll miss games on Nov. 19 in Surrey, Nov. 20 in Merritt, and Nov. 26 back home against Chilliwack.
Turnbull hits 600 career BCHL broadcast milestone
Vernon Vipers play-by-play announcer Graham Turnbull called his 600th career BC Hockey League game on Saturday in West Kelowna against the Warriors.
The 35-year-old from Kamloops, BC called his first games in the BCHL in the 2012-13 season with the Merritt Centennials before joining the Vipers broadcast at the start of the 2013-14 season.
Turnbull is a graduate of the BC Institute of Technology's Radio Arts and Entertainment Program.
Express bring in Leslie as an affiliate player
The Coquitlam Express has added 2004-born defenseman Zach Leslie of the BC Elite Hockey League's Cariboo Cougars as an affiliate player for the 2021-22 season.
The Prince George, BC product has three goals and eight points in 13 games with the Cougars this season. He made his BCHL debut for the Express on Saturday against the Spruce Kings.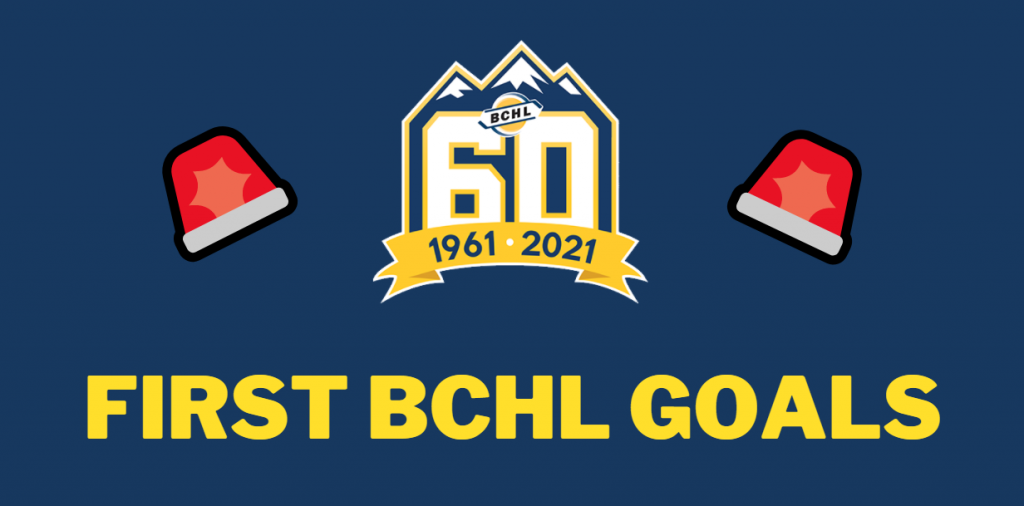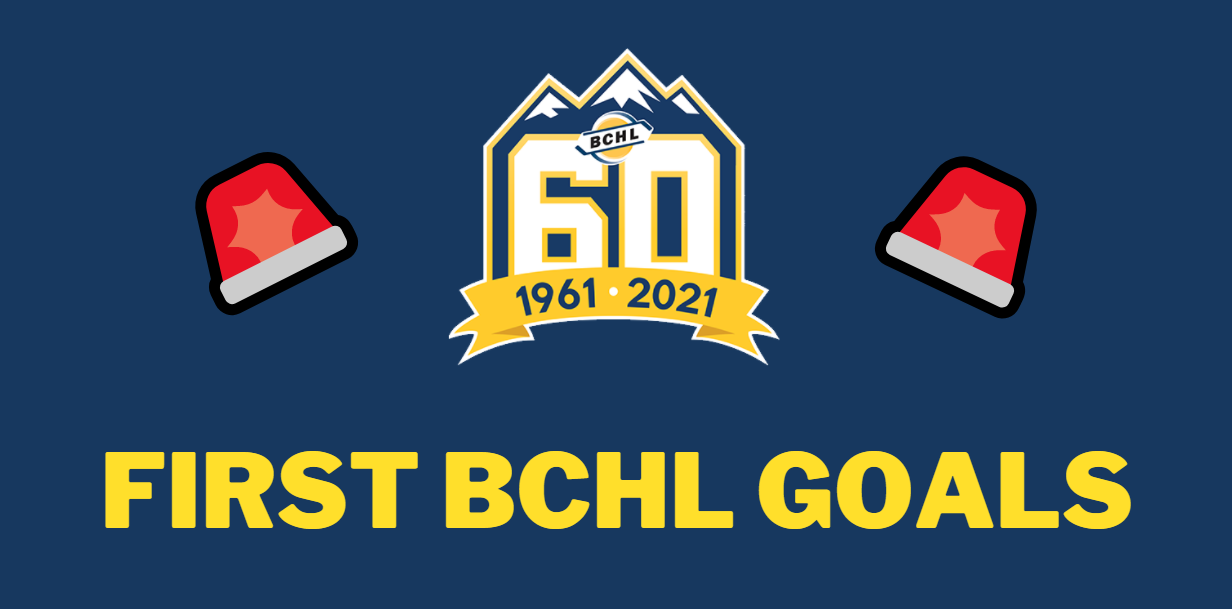 Langey vs. Surrey first career goals
2005-born Surrey Eagles forward Joel Plante scored his first career BCHL goal in a 4-1 loss to the Langley Rivermen on Sunday. The Langley, BC product's goal came at 3:19 of the third period, making the score 1-1.
Plante was recruited by the Eagles from Yale Hockey Academy U17 Prep of the Canadian Sport School Hockey League, where he had seven points in five games in 2020-21.
Smoke Eaters extend Hamming's stay on IR
The Trail Smoke Eaters have extended the injured reserve status of 2003-born goaltender Cayden Hamming by 15 days as of Sunday. The Vernon, BC product has yet to play a game for Trail this season.
He can return to the Smokies lineup no sooner than Nov. 29 and their first game after that date is Dec. 1 in Cranbrook against the Bucks.
Swamp Rabbits nab Foreman from the Indy Fuel
Forward Quin Foreman (40 goals, 55 assists in 108 games with West Kelowna from 2015-17) was traded in the ECHL from the Indy Fuel to the Greenville Swamp Rabbits on Saturday.
Foreman, 25, only played one game this season with the Fuel. He is coming off a four-year career at Dartmouth College where the Norwood, MA product posted 32 goals and 72 points in 98 NCAA games.
Lacouvee joins KalPa in the Finnish Hockey League
Goaltender Connor LaCouvee (27-30-0, 3.09 goals-against average, .913 save percentage, four shutouts in 62 games with Cowichan Valley, Merritt, and Alberni Valley from 2012-14) has signed with KalPa of Liiga, which is the top tier of pro hockey in Finland.
The 26-year-old Qualicum Beach, BC was 6-4-0 with a 3.38 goals-against average, and an .881 save percentage in 11 games with the Bratislava Capitals of the ICE Hockey League this season.
The Capitals suspended the remainder of the season after forward Boris Sadecky, 24, collapsed during an Austrian League game and later passed away, and Capitals' general manager Dusan Pasek Jr., 36, committed suicide two days later.
If you or someone you know is having suicidal thoughts, please call the Crisis Centre of BC, available 24/7, at 1-800-784-2433. For more information on suicide prevention and to find help nearest you, visit the Canadian Association for Suicide Prevention.
Three Stars of the Night ⭐⭐⭐
First Star: Victoria forward Matthew Wood had a goal and four assists as the Grizzlies thumped Trail 6-2.
Second Star: Grizzlies forward Ellis Rickwood put up a hat trick in the game against the Smoke Eaters.
Third Star: Rivermen forward Riley Wallack scored a pair of goals in Langley's 4-1 win over Surrey.
Honourable Mentions: Victoria defenseman Isack Bandu notched three assists. Grizzlies forward Kalen Szeto finished with two goals and an assist. Langley forward Ryan Upson posted two assists. Cranbrook forwards Noah Quinn and Tyson Dyck each had a goal and an assist. Victoria goaltender Cole Schwebius stopped 51 shots.