Johnson and Finley invited to Canada's National Junior Team selection camp
University of Michigan forward Kent Johnson (61 goals and 86 assists in 112 games with Trail from 2018-20) and Spokane Chiefs forward Jack Finley (one goal in two games with Penticton in 2017-18) have each earned an invitation to Canada's National Junior Team selection camp for the 2022 World Junior Hockey Championship later this month in Edmonton and Red Deer, AB.
Johnson, the Columbus Blue Jackets first round pick this past July, hails from Port Moody, BC, and the 2002-born forward has nine goals and 14 assists in 16 games as a sophomore for Michigan this season.
Finley, a 2002-born product of St. Louis, MO, and Tampa Bay Lightning prospect, has six goals and six assists in 18 Western Hockey League games with the Chiefs this season.
Canada's camp runs from Dec. 9 – 12 in Calgary, AB.
Trudeau, Tassy, and Riley named BCHL stars of the month for November
West Kelowna forward Felix Trudeau, Salmon Arm forward Simon Tassy, and Chilliwack goaltender Grant Riley are the BCHL's three stars for the month of November 2021.
Trudeau, 19, lead all players in goal scoring in November with 11 in 11 games. He also added eight assists to finish with the second-most points during the month.
20-year-old Tassy topped all point-getters in November, finishing with 20 points in 12 games. He is tops among all scorers in the league this season with 31 points in 19 games.
Riley finished the month with a 4-1-0 record to go along with a 1.00 goals-against average, a .953 save percentage, and two shutouts. The 2002-born netminder's 2.27 goals-against average is tied for fourth in the BCHL this season.
Wenatchee trades Turner to Brooks of the AJHL
The Wenatchee Wild have traded 2003-born defenseman Wes Turner to the Brooks Bandits of the Alberta Junior Hockey League for future considerations.
Turner, a native of Granite Bay, CA who is committed to College of the Holy Cross for next September, had two assists in nine games with the Wild as a rookie this season.
Wallack commits to Long Island University
Langley Rivermen forward Riley Wallack has committed to playing NCAA Division I hockey with the Long Island University Sharks starting in September 2022.
The 2001-born forward from Surrey, BC is a co-captain for the Rivermen this season. The veteran of four BCHL seasons has 18 goals and 21 assists in 145 career games split between Langley and Cowichan Valley.
BCHL unveils schedule adjustments
The BCHL took to Twitter on Wednesday to announce two changes to its schedule.
A game between Powell River and Nanaimo is added to the schedule at the Hap Parker Arena on Dec. 11 at 5 pm. Meanwhile, the Clippers game on Dec. 12 at home against Alberni Valley had its start time shifted from 2 pm to 7 pm.
This comes a day after the league announced it was doing away with all out-of-conference games for the remainder of the 2021-22 season.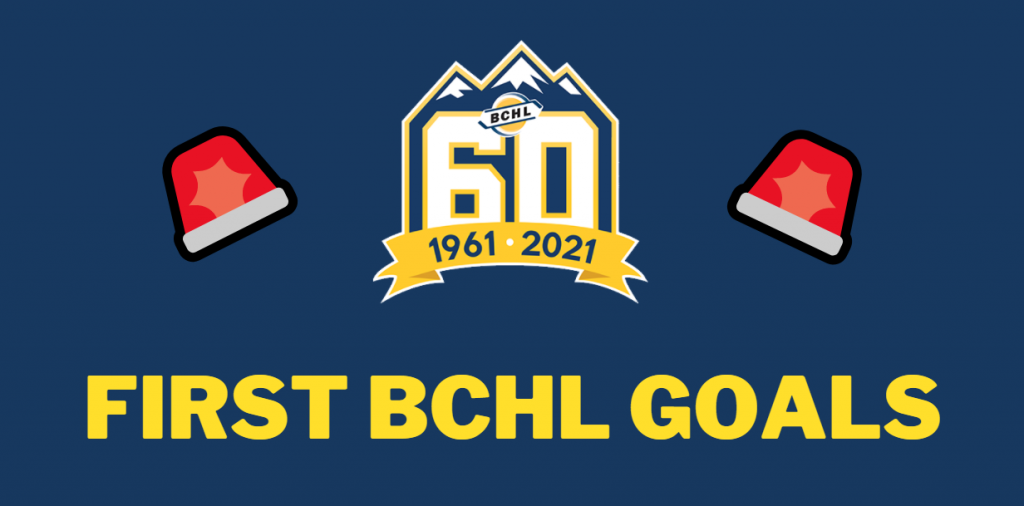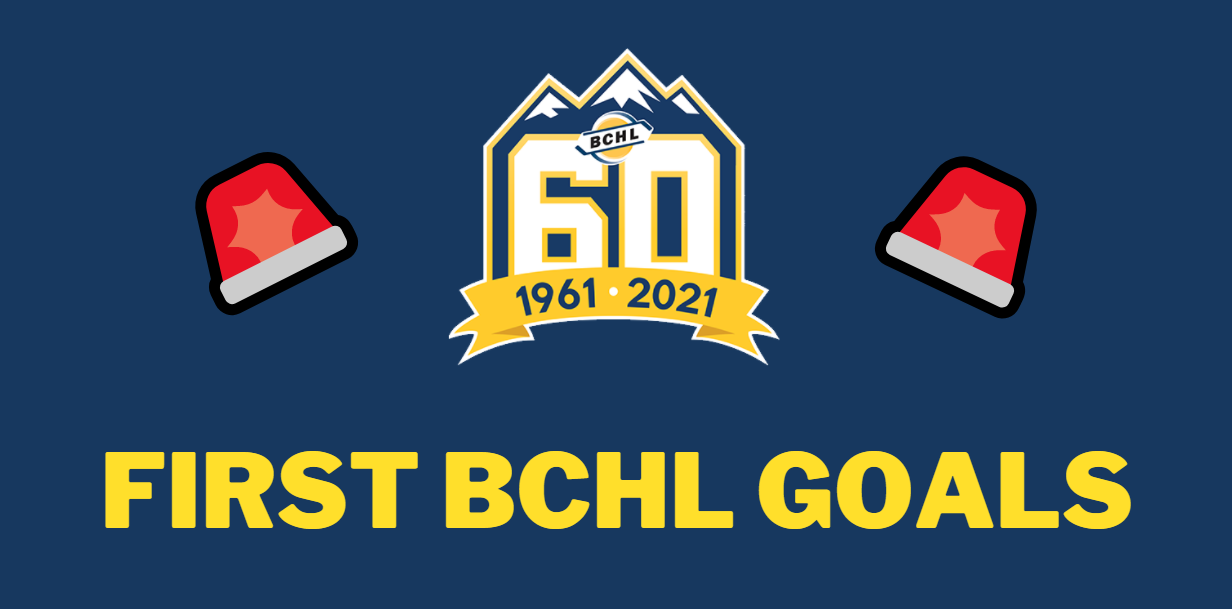 Cranbrook vs. Trail first career BCHL goals
2003-born defenseman Chris Kobelka of the Trail Smoke Eaters scored his first BCHL goal at 9:46 of the second period in Wednesday's 7-4 win over the Cranbrook Bucks.
TThe blueliner from Calgary, AB was playing his 12th BCHL game and now has two points on the season. The Smokies recruited Kobelka from Edge School U18 Prep of the Canadian Sport School Hockey League.
Chiefs bring in Grabas for 2022-23 season
The Chilliwack Chiefs announced on Wednesday the commitment of 2005-born forward Nico Grabas for the 2022-23 BC Hockey League season. He has also been signed as an affiliate player for this season and can play up to 10 games for Chilliwack.
The Burnaby, BC product is skating this season with Burnaby Winter Club U18 Prep of the CSSHL and has four goals and four assists in 12 games thus far.
Three Stars of the Night ⭐⭐⭐
First Star: Trail forward Zach Michaelis posted two goals and two assists in the Smoke Eaters 7-4 win in Cranbrook.
Second Star: Bucks forward Tyson Dyck notched two goals and an assist in the loss to Trail.
Third Star: Penticton forward Josh Nadeau had a goal and an assist and the Vees thumped Prince George 5-1.
Honourable Mentions: Trail forward Corey Cunningham and Cameron Moger, Cranbrook forward Noah Quinn, and Vernon forward Ryan Shostak each finished the night with a goal and two assists. Smoke Eaters netminder Evan Fradette made 45 saves. Vipers goaltender Roan Clarke kicked out 31 shots.